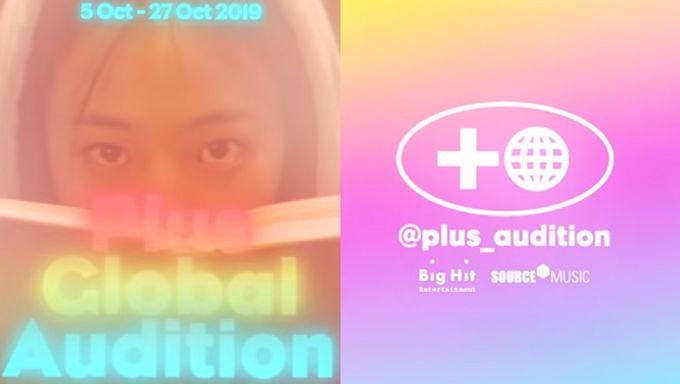 Big Hit Entertainment and Source Music will be joining hands together to debut a new K-Pop girl group through large scale global audition.
On Sept. 4, Big Hit Entertainment shared that the two companies plan to debut a new girl group in 2021 through 'PLUS GLOBAL AUDITION'. It appears that through years of being in the entertainment industry, they have gained the know-hows and planned to debut a girl group of the next generation.
'PLUS GLOBAL AUDITION' will be taking place from Oct. 5 to 27 and those who are interested should definitely think about this rare opportunity.
The audition will be taking place in 16 places from different parts of the world.
More details can be found through their official social media accounts, and you can follow them below!
PLUS GLOBAL AUDITION in Singapore#PLAYFUL #LOVELY #UNIQUE #SASSY #BigHitEntertainment #SOURCEMUSIC pic.twitter.com/z4FdC94fMm

— PLUS GLOBAL AUDITION (@plus_audition) September 4, 2019
https://www.instagram.com/p/B1-FXTMgS6M/
UPDATE:
You can start to apply for the audition through the following steps provided on their official website here.
Are you planning to take part in 'PLUS GLOBAL AUDITION'?
Read More : Big Hit Entertainment To Acquire Source Music, House Of GFriend