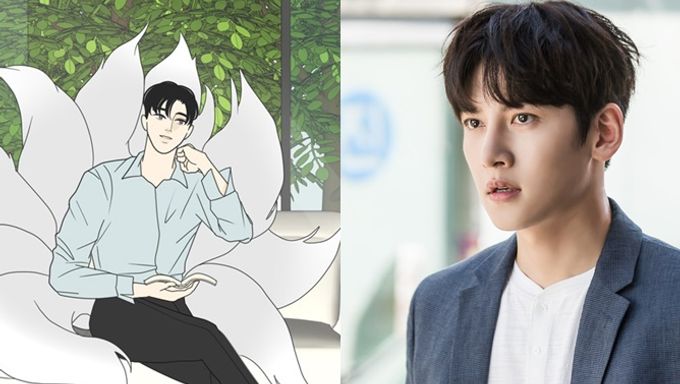 Many webtoons have been announced to be made into dramas in 2019. But sadly this one is not on the list! Many are hoping for its remake.
The webtoon "A Falling Cohabitation" also called "Cohabit That Is Knocking Me Over With A Feather" -not an official title, the Korean title is "간 떨어지는 동거" or "Gan tteoreojineun donggeo"- is popular but not announced to be remade yet. However, Koreans already are thinking of which actors and actresses the cast should be composed of.
The drama story might interest many international K-Dramas fans. It is about a gumiho (Korean nine-tailed fox) and a girl that got linked to each other by accident. The girl got the gumiho's fox orb (an orb at the origin of his power) in her body, they have to live together because he has to protect the orb.
Here is the cast that Koreans want for "A Falling Cohabitation" drama.
1- Lee Dam
Lee Dam has never dated anyone and is a 24 years old university student. She likes to advise her friends on their love relationships. YoonA and Kim JiWon were mentioned for the role.
2- Shin WooYeo
Shin WooYeo is a gumiho of 900 years old. Lee DongWook and Ji ChangWook were mentioned for the role.
3- Gye SeonWoo
Gye SeonWoo is a university student that just came back from his military service. He falls in love with Dam by accident after making a bet with his friends to make her like him. In 3 years, he dated more than 30 girls. Seo KangJoon was mentioned for the role.
Here is more from the webtoon.
GOT7's YuGyeom would have recommended the webtoon to fans.
Yugyeomie recommended this webcomic today <간 떨어지는 동거> (cohabit that is knocking me over with a feather)

He said that it's his style, and it may be weird but he likes that style of webcomics.
He also added that he always reads webcomics 💓

cr: 에걸스님 pic.twitter.com/9lYUe7c8yC

— 칠♡니 옆에 쏠라 (@igot_markedby7) December 27, 2017
What do you think? Do you have another idea for the cast?
Read More : Find Out The Cast That Koreans Want For "The Moon That Rises In The Day" Webtoon Remake