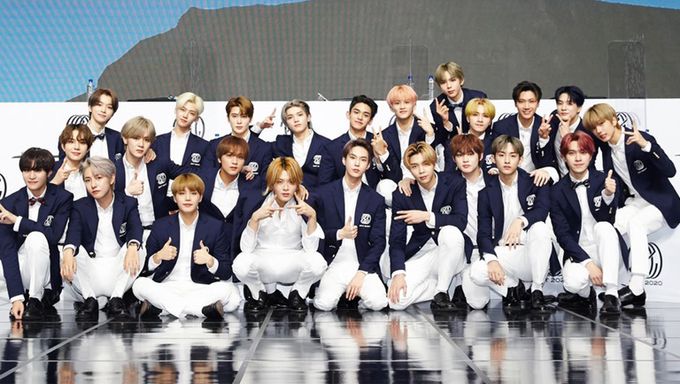 NCT2020 will be debuting on Oct. 12 with their first album "NCT – The 2nd Album RESONANCE Pt.1"!
It was said that they had more than 1.12 million copies of pre-order for their album and it is definitely an amazing record!
Not long ago, many of their fans also noticed how they had promoted a hashtag #내일6시_NCT컴백_23어쎔블 with 23 different emotions on Twitter.
Take a look below!
Did you manage to see it on Twitter?
If you did not, don't worry as Kpopmap is here to explain each of the emotion as shown!
#1 TaeIl 🌕
TaeIl's full name is Moon TaeIl and hence, his emoticon is a moon!
#2 Johnny 🐱
For Johnny, he is the representative of cat among the members according to fans.
#3 TaeYong 🌹
Among many fans, those who had seen TaeYong in real life compared him to a rose as he is just as beautiful as the flower.
#4 Yuta 🐙
You might be wondering why YuTa's emoticon is an octopus but the reason is actually very simple! YuTa is from Osaka, Japan and hence many relate him to Japanese food, takoyaki.
#5 Kun 🐻
Kun is said to be someone with a soft and cuddly personality and reminds many of a bear!
#6 DoYoung 🐰
DoYoung has many resemblance to a rabbit and even before his debut, members have been talking about it!
#7 Ten 🐱
Among NCT members, Ten is also said to have a resemblance to cat besides Johnny!
#8 JaeHyun 🍑
JaeHyun is given the nickname peach thanks to his fair skin as well as the natural blush on his face.
#9 WinWin 🐥
A simple reason: WinWin reminds many of a little cute chick!
#10 JungWoo 🐶
JungWoo is the member who resembles a puppy!
#11 Lucas 🦁
Did you know that Lucas has a lion tattoo on the side of his body? Lucas shared that he really likes lions and fans have also been using the lion emoticon.
#12 Mark 🐆
Mark appears to have an adorable image in front of his fans and they call him a baby leopard! There has been several occasions where they compared his pictures beside a baby leopard.
#13 XiaoJun 🦕
XiaoJun is said to reminds many of a t-rex or a dinosaur. There were also occasions when a dinosaur soft toy was seen hanging on his bag.
#14 Hendery 🐴
Did you know that Ten had mentioned before that Hendery has a personality which reminds many of Donkey from the movie 'Shrek'?
#15 RenJun 🦊
When RenJun had first debuted, many thought that he reminded fans of a fox thanks to his bright hair colour.
#16 Jeno 🐶
JeNo is also another member which reminds many of a cute puppy!
#17 HaeChan 🐻
There is another member which reminds fans of a cub and it is none other than HaeChan!
#18 JaeMin 🐰
There has been a debate about JaeMin resembling a deer but he had said it himself that he is more like a rabbit.
#19 YangYang 🐑
If you know Chinese, you would know that 'yang' means sheep.
#20 Shotaro 🦦
There has been saying that Shotaro reminds many of a hamster but it seems like his official emoticon is an otter!
#21 SungChan 🦌
SungChan's bright eyes and deer like visuals had earned himself a deer emoticon!
#22 ChenLe 🐬
The sound of ChenLe's laughter reminds many of a dolphin and hence he has a dolphin emoticon.
#23 JiSung 🐹
JiSung is the maknae and has an adorable visual that allows many fans to think of him as a hamster.