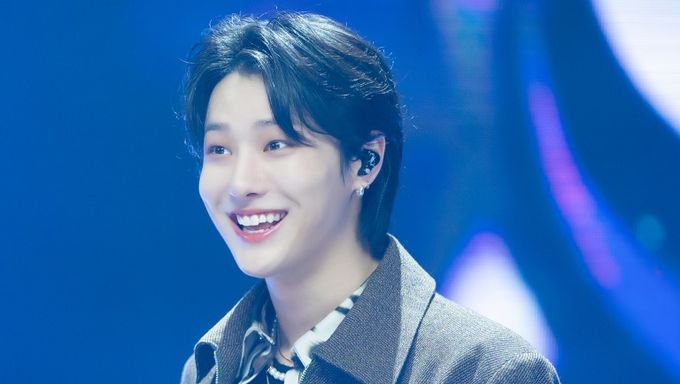 Besides being an incredible artist in every sense of the word, WOODZ is also known for a number of other feats. Extraordinary visuals and a unique purview of music aside, WOODZ is beloved in the industry for being a true friend. He has the capacity to make anyone feel comfortable around him which speaks volumes of his good-hearted nature and as such, people gravitate towards him effortlessly. 
WOODZ once shared on an episode of PENTAGON's Kino and ASTRO's JinJin's podcast "UNBOXING" that he once became friends with a man who was sitting next to him on a park bench! 
Even though WOODZ is everyone's friend, there are a couple of people with whom he's the closest. This includes PENTAGON's Kino, GOT7's YuGyeom, JAMIE, NATHAN RIVR, and SEVENTEEN's Vernon. WOODZ, JAMIE, YuGyeom and Kino went to high school together (Hanlim Multi Arts High School). The group of friends even created an independent musical group in 2015 called M.O.L.A (Make Our Lives Awesome). The group originally had 3 members, WOODZ, JAMIE, and NATHAN but Vernon, Kino, and guitarist HoHo also joined later on. You can check out their music here.
They continue to make music together and are still just as close to each other as ever. Isn't this friendship precious?
Would you like to be a part of WOODZ's squad? Share your thoughts with Kpopmap in the comments section down below!