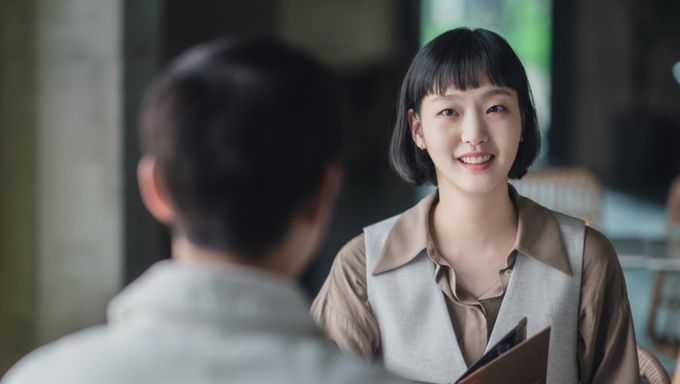 The latest K-Drama that is stealing viewers' hearts with its adorable storyline, neat animation, and vibrant characters, "Yumi's Cells" tells the story of a young working woman who has sworn off love, Kim YuMi (played by Kim GoEun), from the perspective of her cells. After getting her heart broken multiple times, she finally comes across the man who is truly meant to be for her.
Spoiler Alert!
On episode 2 of "Yumi's Cells", YuMi is all set to go on her first date with her coworker Chae WooGi (played by SHINee's MinHo). They decide to meet at the nearby flower festival but once she gets there, YuMi finds out that Ruby is on her way to the festival too! Convinced that she must win love, she runs to WooGi and takes him to a restaurant as far away from the festival as possible.
This is YuMi's favourite restaurant and the perfect date spot. While the name is not disclosed on the drama, we found out just where it is, only for you!
The restaurant is called MOCHUISLE and it is located in Heyri Art Village which is a part of Paju's Beopheung-ri village in the Tanhyeon Township. It is a family dining space specialising in Western cuisine. 
The restaurant has also been featured in dramas like "You Raise Me Up", "My Roommate Is A Gumiho" and "Penthouse: War In Life Season 3".
 

 

View this post on Instagram

 
You can follow MOCHUISLE on Instagram here. 
To visit MOCHUISLE, you can follow the map below!
Would you go here for a date? Share your thoughts with Kpopmap in the comments section down below!