K-Pop fans are always shy but love it when their favorite K-Pop idols tease them or send them 'hearts' with their fingers.
Recently, it has gotten the attention of many fans that this K-Pop idol has been teasing his fans by unbuttoning and buttoning his shirt on purpose!
He is none other than VICTON 's ByungChan! If you recall, he had also went on Mnet "Produce X 101" and gained fame for his stunning visual and vocal skills.
On his V-Live some time ago, fans who were watching were surprised when he suddenly unbuttoned his shirt and explained that he does not like to button all the buttons on his shirt as it is stuffy.
He also shared that he does not like to button the top two buttons of his shirt.
Apparently, this is not the only time that he has been teasing fans!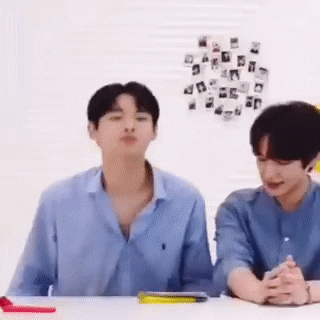 During VICTON's 1000th day anniversary on Aug. 5, he was also seen unbuttoning his shirt just to tease fans while the other member was talking.
Fans then began to look back and dig out old photos and videos that showed how he has been teasing fans for a while.
X1 's Han SeungWoo was also seen telling him to button up his shirt during a V-Live session they did some time back.
if seungwoo telling byungchan to button up his shirt isn't the cutest thing, idk what is 😆 we stan a protective hyung ㅜㅜ pic.twitter.com/2xnyT1M1DB

— dey ♡ seungseok au 📌 (@wooy0uns) July 28, 2019
One fan had uploaded the short clip above!
It seems like ByungChan has a 'habit' of unbuttoning his shirt and teases his fans about it.
Do you like it when ByungChan teases fans like this?
Read More : The Dos And Don'ts For A Typical Beauty Video Ft. MYTEEN's YuVin And VICTON's ByungChan