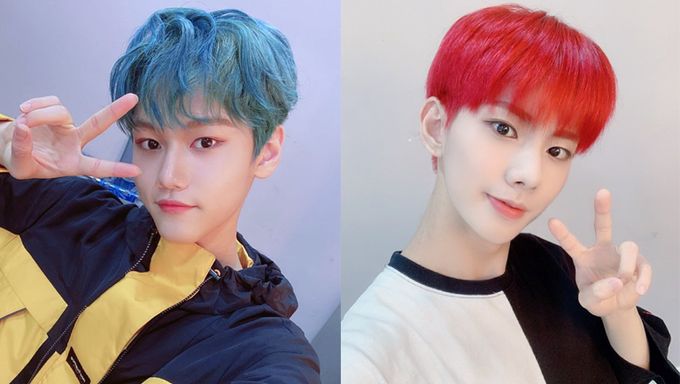 MCNDhad just made their impactful return with title track 'nanana' on Aug. 20!
With that being said, they began to promote the song on Mnet "Mcountdown" and many were definitely impressed by their performance.
If you happened to miss out the comeback stage, you can also check out the full fancam of the group below!
While watching performance, some netizens noticed how there two particular members who had caught their eyes because of their bright hair colours!
Some also commented that the pair reminded them of the sports drink 'Powerade'!
The two members are none other than MinJae (blue) and Win (red)!
The blue and red hair colours had allowed to stand out, drawing the attention of many.
The interesting nickname had also caused some fans to go 'LOL', asking others to show even more attention to MCND.
MCND will be promoting 'nanana' on various music shows.
Do you also agree with the nickname?