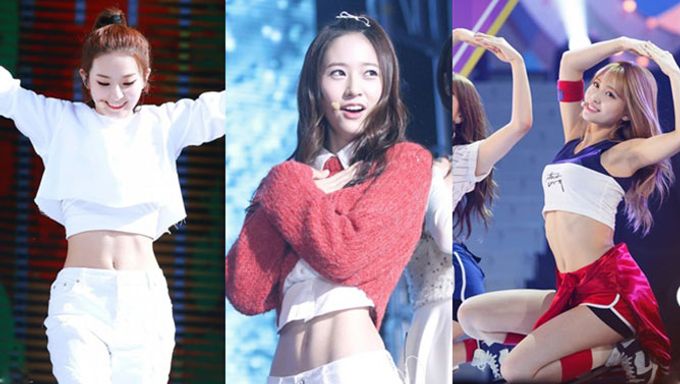 Slender and thin body lines were considered the best for women. However, the trend is changing since more women started to work out and gain interest in fitness.
The trend started early in western countries, though most Asians still preferred being slender. However, the fashion is slowly starting to spread in Asian countries as well, and women started to admire firm bodies or curvy bodies.
There are some girl idols who has shown such trendy body, all made up by work outs and sports.
Check out the new WANNABEs, who's got the firm body!
1st - Mimi of Gugudan
2nd - Momo of TWICE
3rd - SuBin of Dalshabet
4th - SeulGi of Red Velvet
5th - Krystal of f(x)
Must Read : The Textbook of "Beach Body" Shown by YuRa of Girl's Day