Both idols and idol trainees spend most of their youth controlling what they eat. Having a slim or thin body is a must for both female and male.
Though the diet restrictions get a bit loose after debut, trainees suffer from harsh diet plans. The entertainment is in control of all trainees food and if they are caught eating, they'd be kicked out or be called off. Such inhumane procedure of performing on stage is rising up to the surface as more idols tell on how they were starved before debut. Even after debut, they can never let go their diet plans. 
There are five types of food that were banned to trainees while they were on diet. Such food became were restricted more harshly because they were sneaked in by trainees breaking through the tough watch of managers.  
So, shall we go on to see what kind of food one has to give up in order to be an idol?
1st - Bread
The fact that flour is not helpful to weight-loss is common sense. Just by cutting carbs, one can easily lose some pound and kilos off of them. SeolHyun of AOA told on a TV program that she used to write cabbages and pumpkin on her food record (that managers check) when she ate bread and chips instead.  
2nd - Chinese Noodles (Jajangmyun)
Jajang noodle is one famous dish for it is not expensive but rich with beef and oily noodles. It is one of the high-calorie dishes due to the sauce and the oily noodle. Rap Monster of BTS once mentioned that he desired to eat Jajang noodle when he was a trainee on diet. He lied to the manager that he'll go the toilet and ran to Chinese Noodle restaurant instead to stuff the noodle in his mouth.  
3rd - Ttukbokggi (Koren Hot Rice Cake)
Ttukbokggi is also one of the most delicious Korean food with high calorie and strong taste. Hot flavors are restricted while trainees are on diet, so obviously, Ttukbokggi was not allowed. A lot of idols mentioned the dish as their desired food while they were trainees.
4th - Pig's Feet
Pig's Feet is a type of meat with a lot of fat. Just by that description, we already know that it is delicious but not helpful for losing weight. Tzuyu of TWICE loved pig's feet since she was a trainee and confessed that TWICE used to order Pig's Feet and sneaked them inside their dormitory.
5th - Hamburgers
When we are on diest, we don't miss random food like snail dish or shark's fin. We miss the food that we used to eat in our daily life. Obviously, fast food such as hamburgers was banned. Cha EunWoo of ASTRO told his story as a trainee, he used to go out secretly with Seo KangJun, a Korean actor, to eat hamburgers. 
Must Read : Jin and JiMin of BTS Open Up About The Negative Effects of Their Past Diet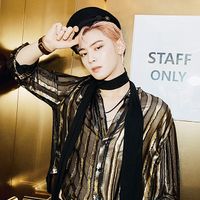 Became a fan of Cha EunWoo
You can now view more their stories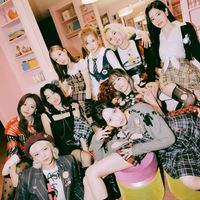 Became a fan of TWICE
You can now view more their stories