"Flower Crew: Joseon Marriage Agency" (2019 Drama): Cast & Summary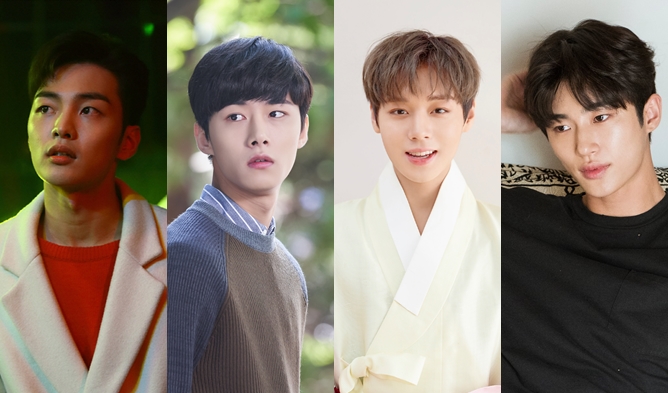 "Flower Crew: Joseon Marriage Agency" is a drama that is already interesting many at the announce of the lead actors.
It is a fusion historical drama to be aired on the cable channel JTBC. The story is based on the novel of the same title published in 2014 by Kim YiRang. It is also known to be the Joseon version of "Cyrany Agency", a drama of 2010.
Park JiHoon debuted as part of Wanna One and is now doing well with solo activities. He is one of the lead actors of this drama, the acting-dol debuted as a child actor and have acted in some dramas. His latest one was in 2011.
Kim MinJae and Seo JiHoon were announced to be acting with him in the drama. Kim MinJae acted in various dramas such as "Tempted" (2018). Seo JiHoon is a rising rookie actor, he previously acted in dramas such as "Mama Fairy And The Woodcutter". The three are well-known for their handsome visuals moreover their age is also quite close as they were born in 1996, 1997, and 1999.
To add to the list of flower boys, Byeon WooSeok, actor, and model of 187 cm, will be acting in the drama. He previously acted in "Moon Lovers" (2016) and "Weightlifting Fairy Kim BokJoo" (2016) as minor roles.
Gong SeungYeon is in talks to be the lead female character. She was part of the cast of popular dramas such as: "Six Flying Dragons" (2015), "Introvert Boss" (2017), "Circle" (2017). and "Are You Human Too?" (2018).
Here is more information. We will keep on updating with more information, official posters and trailer so stay tuned! For your information, none of the pictures below are from the upcoming drama, yet.
Flower Crew: Joseon Marriage Agency (2019)
Information
Title: Flower Crew: Joseon Marriage Agency/Kkoccpadang : Joseonhondamgongjakso/꽃파당 : 조선혼담공작소
Director: –
Writer: –
Network: JTBC
Runtime: From Sep. 2, 2019
# of Episodes: –
Language: Korean
Summary
The king meets the Flower Crew – the best matchmakers agency in Joseon –  to transform his first love from a poor background into a precious noblewoman. The king and the Flower Crew risk their lives to protect her.
Cast
Seo JiHoon as the King
Gong SeungYeon as GaeDdong
King's first love.
Park JiHoon as Ko YoungSoo part of the Flower Crew
He is prettier than a woman and he is the best-looking guy in the town. He is also the best fashionista of Joseon.
Kim MinJae as part of the Flower Crew
Byeon WooSeok as part of the Flower Crew
Interesting Facts
Here is how looks the book.
Read More : 4 Female Actresses That Would Be Perfect With Park JiHoon & Kim MinJae In Drama "Flower Crew: Joseon Marriage Agency"