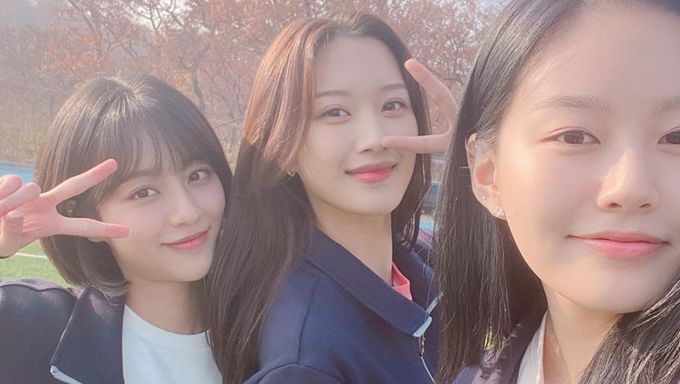 The drama "True Beauty" is coming to an end (too) soon. You might have discovered actors and actresses you've like during the show. And it is time -if you are not doing it yet- to follow them on their Instagram accounts.
A huge majority of the actors of the drama have been gaining a lot of followers with the drama.
Here are 9 accounts you might want to follow!
Moon GaYoung acting as Lim JuGyeong: @m_kayoung
Moon GaYoung has been increasing her Instagram followers significantly since the start of the drama and there is no wonder why!
View this post on Instagram
ASTRO's Cha EunWoo acting as Lee SuHo: @eunwo.o_c
Cha EunWoo recently became the 4th most followed actor on Instagram but his followers keep on increasing. Don't miss Cha EunWoo's boyfriend vibes pictures by following him.
View this post on Instagram
Hwang InYeop acting as Han SeoJun: @hi_high_hiy
Hwang InYeop made viewers fall hard for his charms and gained a huge fanbase. His 6.6m followers (Feb. 2 data) are in love with his Instagram pictures.
View this post on Instagram
Park YooNa acting as Kang SuJin: @youna_1997
Park YooNa's character has intrigued more than one viewer and many have started to follow the actress on Instagram.
View this post on Instagram
Kim MinGi acting as Lim JuYoung: @mingi_1122.
The rookie actor Kim MinGi acting as the brother of JuGyeong has attracted a lot of attention. Lots of people are in love with his charms and funny scenes.
View this post on Instagram
Im SeMi acting as Lim HeeGyeong: @susemee

Im SeMi is acting as the older sister of JuGyeong and she also has received love from the viewers.
View this post on Instagram
Kang MinAh acting as SuA: @minah320_97

Kang MinAh is gaining more and more popularity. She was also cast with Park JiHoon as the lead for the upcoming drama "Blue Spring From A Distance".
View this post on Instagram
Yeo JooHa acting as Han GoWoon: @yeo_jooha
The musical actress and rookie drama actress Yeo JooHa acting as SeoJoon's younger sister might have also caught your attention?! Follow her on Instagram.
View this post on Instagram
Lee IlJun acting as Yoo TaeHoon: @iljunnnnn
Lee IlJun is acting as the cute boyfriend of SuA. The actor is building up his filmography and will appear in the Netflix drama "So Not Worth It".
View this post on Instagram
Bonus: special appearance SF9's Chani acting as SeYeon: @c_chani_i
Chani made a special appearance in the drama but his character will be remembered by every viewer.
View this post on Instagram