Former SM Producer Says Western People See BTS And EXO As The Same Thing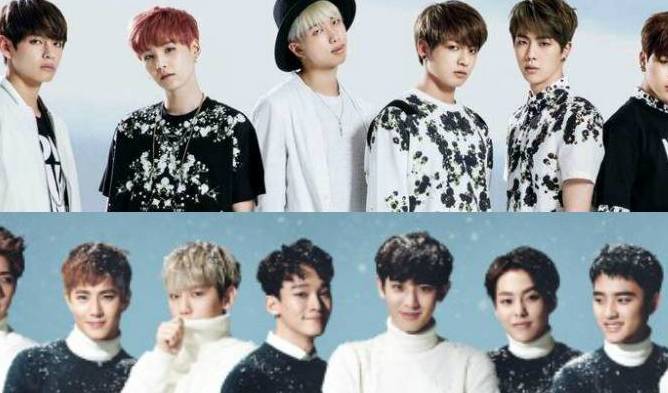 As K-Pop fans and consumers, we enjoy the music and watch the performances in awe. It's a product that entertains us and in some cases, connects us with other fans. And since there are many different idol groups out there, it's always fun to check out the newer ones and find reasons to like them.
But from an industry insider's perspective, things look slightly different.
An interview with a former SM Entertainment producer has been a hot topic among South Korean netizens lately.
When talking about BTS's current success, he expressed his idea that Western people literally see all K-Pop idols, whether it's EXO, BTS, or whoever, as the same faces and people. Yes, all Asians look the same was part of what he was saying. So what exactly set BTS apart from the other idol groups? How could a K-Pop group that had nothing different to offer than the rest of the other groups succeed miles ahead? The producer explained that BTS's fans and the interaction between them was what set the idol group apart from others.
This has caused netizens to debate about whether K-Pop lacks originality and is in fact just the same thing without any artists being differentiated.
Are all K-Pop idols the same? Is it really just the marketing strategy that determines the success of a group?
Read More : BTS Moments That Show Perfection On Stage Goofy Off Stage