Former Stray Kids member WooJin has recently been making headlines, as there have been accusations thrown against him saying that he had sexually harrassed a few women in the past.
One woman has claimed that he touched her without her consent at a bar. When asked to stop unwanted advances, she claims that WooJin replied by saying he was a famous idol and that he was famous, continually making unwanted advances and physical contact.
At the moment, WooJin has been denying the accusations that have been circulating on social media.
So in case you aren't aware of who WooJin is, he was actually a member of JYP Entertainment boy group Stray Kids. He debuted with the group back in 2017 and eventually left the group in October of 2019, while the reasons for his departure wasn't specifically revealed.
JYP Entertainment at the time only explained that his exclusive contract had been terminated and that he was leaving due to personal circumstances.
Ever since January 2020, WooJin has been actively appearing now and then through the media, expressing his hopes to launch a solo career and hold fan meetings, while also stating he's been busy working out and writing his own music as well.
But then fast forward a few months later, COVID-19 takes a toll on pretty much every industry all over the world.
It would no doubt come as a big shock to fans at the moment, especially considering the serious nature of the accusations. With the issue on-going at the moment, fans can only hope for that evidence that can clarify everything will come to light.
WooJin has stated that he intends to take legal action upon hearing the accusations.
What are your thoughts on the current situation?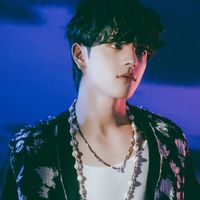 Became a fan of Kim WooJin
You can now view more their stories