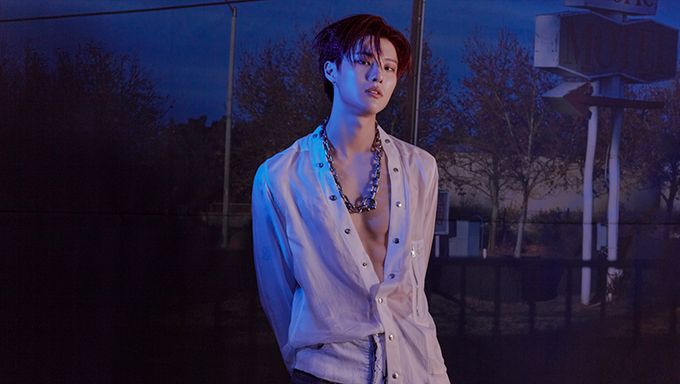 Back in June, the Former X1 member, Cho SeungYoun has successfully found his true color in music and started off his solo music career as WOODZ and released his very first mini-album, "EQUAL". And coming this Sunday(Sept. 27th 3PM (KST)), He will be performing his very first solo online concert, "NOT JUST A CONCERT-W BOX" and prior to his exciting upcoming event, Kpopmap was able to have talks with WOODZ about the concert and his music life.
Congratulations on your first solo concert! I'm sure it must be a bit different compared to your past concerts since this is in fact, your first solo concert which also happens to be done online! Can you share with us what the preparation experience was like? What was most different compared to your past shows?
First of all, the process of concert preparation is really fun. I've been practicing very hard. Also, I really wanted to perform with a band so it's great to be able to do it for this concert. I organized a lot of interesting sessions which are well-matched with the title of the concert, 'NOT JUST A CONCERT'. Please enjoy watching the concert!
What have you prepared for this concert that makes it special for the fans? Can you give us a bit of a spoiler?
I think this concert itself will be very special for my fans because I tried each performance has its own exclusive point. I'm not sure whether there's another concert which is similar to mine, but I tried to make something new, so I hope you enjoy all the performances. Also, I'm going to release a new song which will be in my next album in advance, for my fans. So please look forward to it.
Your first mini-album is titled, "EQUAL" which in your past showcase, mentioned that both WOODZ and 'Cho SeungYeon" are the same person and that is why [you] have titled like so. However, having the two names, what's one thing that "WOODZ" is different from "Cho SeungYeon"?
Actually, I don't know well. I think it just depends on my various images, and so do my fans. When I look stylish or cool, fans call WOODZ. And when I look friendly or cute, fans call SeungYeon. So, I think it's the biggest difference.
You have been accumulating experiences as a producer for a while now. Where do you get your inspirations when making your songs?
A lot. Sometimes I'm inspired by listening to other artists' music, and I'm also inspired by the sound of the wind and all the things. I think I just try to accept a lot of things that come to my daily life.
As you work with various producers, who did you think you were most alike as a producer? And why?
I can't define whom I'm most alike as a producer. I like to listen to various music genres and they are expressed in all different ways. So I think it is fun to work with various producers and I'm alike all of them because all the works are interesting to me.
You can rap, dance, sing, produce, basically an all-rounder as an artist but which activity(s) does your heartbeat the loudest while you are doing it and why?
All the works are exciting and make my heart beat a lot. If I define rap, dance, and sing are on the stage and producing is behind the stage, I think the excitement each one gives me is just different. But, I don't think it's comparable. Both make my heartbeat loud!
As this concert marks a milestone as a solo artist for you, what kind of artist do you want to be recognized as?
As I have been interviewed these days, I really want to be an artist who is the standard of cool such as music, fashion, and anything has shown and well-matched with the word 'pretty cool'. The standard of cool may vary with each person, but I just want every people to say 'he's cool'.
What message do you want your fans to receive from this concert?
I think this concert is the first step of my concert branding and the final activity of EQUAL album, so I hope the concert reminds my fans of the time we spent together during my recent activities. Furthermore, I hope you expect what WOODZ will show you in the future through this concert.
After the concert, what is your next step?
I've been preparing for my next album, so I will try to release great songs for you.
Finally, any words for your global fans?
Hi MOODZ around the world. I always work hard with a lot of thanks. I will always try to show you great music and performances to thank you for your love. Please don't be sick, stay healthy, and be happy, and I will do my best to meet you again very soon. Thank you so much.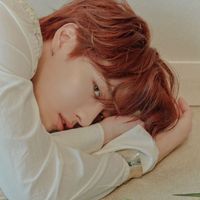 Became a fan of WOODZ
You can now view more their stories