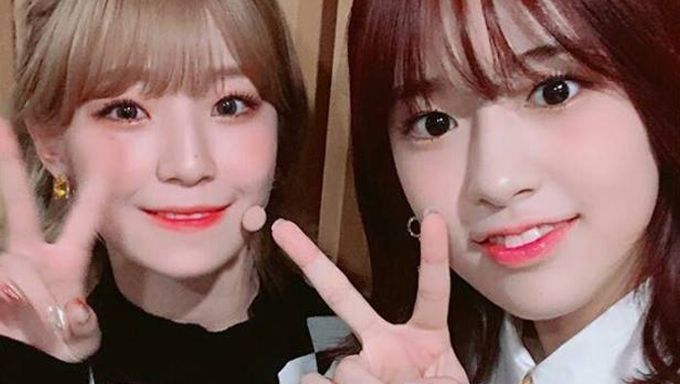 On November 1st, fromis_9 made their appearance on Mnet "Mcountdown" to promote their latest title track 'Love Bomb'. It was that time when the girls happened to meet up with IZ*ONE.
Netizens noticed that all the girls from both groups have stunning visuals and could not help but comment on their beautiful appearance.
After their performance, fromis_9's JiHeon posted on their official Instagram account that she had made a new same age friend!
https://www.instagram.com/p/Bpo5wNJFKAB/
That is none other than IZ*ONE's An YuJin!
As fans might know, both of them were born in 2003 and in Korea, people of the same age automatically become friends.
Fans could not help but comment on how cute both of them look. Since both of the groups will be promoting for quite a while, it is expected that fans could see more interactions from both the girls.
Are you loving the friendship blooming between fromis_9 and IZ*ONE?
Read More : IZ*ONE Sakura Can Guess A Person's Blood Type Just By Looking At Their Face