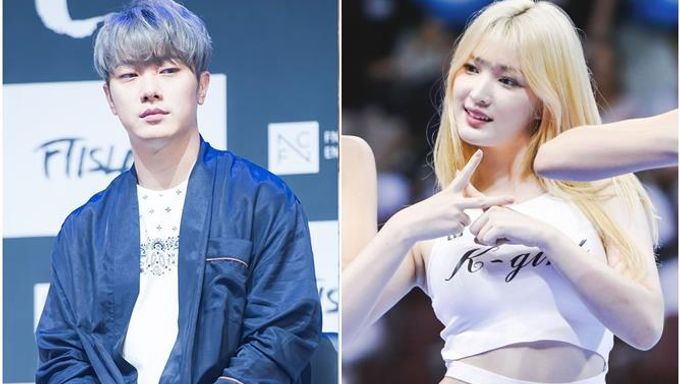 Following Taeyang and Min HyoRin, Choi MinHwan of FT Island and YulHee of LABOUM have announced that they are getting married.
According to the representatives of both idols, FT Island is also currently preparing a special song in order to celebrate their marriage as well. 
FNC Entertainment has released a statement in the past before that the two met as colleagues and have displayed great chemistry and a healthy relationship. 
Below is Choi MinHwan's personal statement that was just released online.
"Hello, this is Choi MinHwan. First, to all Primadonnas, I'd like to make an official announcement.  I've been thinking a lot about how everyone will react to what I'm about to share. But I've finally decided to break the news and announce that I'm going to tie the knot with my girlfriend whom I've loved for a long time. We've gone through a lot together but always based our relationship on trust and effort. Deciding to get married was a big decision to make for me and I'm thankful and blessed to have so many people celebrating for me. And it reminded me again why I should always be thankful. My band members who are like family to me have all been supportive of my decision. I don't know how to thank all of you, but I'd like to first say that I'm grateful for each and every one of you for being someone that meant a lot to me in my life.  The same gratefulness I had to you throughout ten years, I won't forget it.  I promise to show my gratitude to everyone through music again."
Must Read : TaeYang of Big Bang & Min HyoRin Make Wedding Announcement