After the launching of her reality TV program, 'Jinri Market', former f(x) member Sulli, talked more in depth about her decision to leave f(x).
The reality TV program revolves around a scenario where Sulli opens a pop-up store, while managing it all by herself.
Sulli stated
"I've been active as an idol ever since I was young, and because of this, no one treated me as my age. There have been many moments when I was afraid. When someone told me to do something, I had no idea why I had to do it. But there came a moment when I asked myself why I was doing what I was doing. I left f(x) because it was like a piece of clothing that I just didn't fit in."
Now of course, leaving a group usually doesn't end well for most K-Pop idols. However, fans were quite delighted when they discovered that Victoria wrote on Wiebo
"Everyone has a separate path that they want to walk in, and a path that they should follow. Don't stop, and go well. Don't have any regrets, I'm fine"
Read More : Sulli's TV Show 'Jinri Market' Reported To Be Made For Antis And Haters Rather Than Fans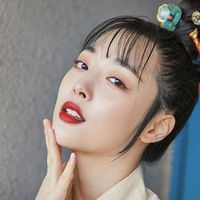 Became a fan of Sulli
You can now view more their stories