Gaon Charts Male Popularity Award Vote Ranking (As of February 8th)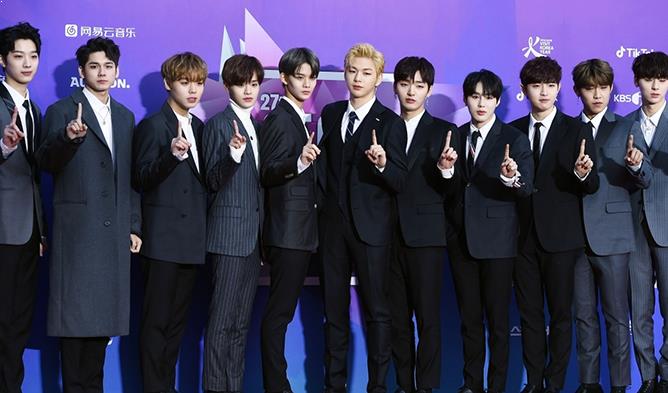 Curious about which K-Pop idols are taking the lead for the upcoming Gaon Chart Awards?
So are we. With so many amazing K-Pop idol groups that have released hits and amazed us with energetic performances in 2017, it's always a hassle trying to decide which ones are the most deserving of an award.
But luckily, we have the fans to do that for us. Check out the current ranking of the Popularity Award below!
Gaon Charts Award Male Popularity Category Ranking
1 Wanna One – 11,342,799 Votes
2 EXO – 5,429,073 Votes
3 BTS – 3,526,753 Votes
4 NU'EST W – 997,289 Votes
5 GOT7 – 770,678 Votes
6 SEVENTEEN – 289,714 Votes
7 Sechskies – 153,342 Votes
8 Monsta X – 126,807 Votes
9 Super Junior – 118,937 Votes
10 BTOB – 89,838 Votes
11 NCT 127 – 75,516 Votes
12 Zico – 62,343 Votes
13 WINNER – 44,253 Votes
14 Shinhwa – 37,851 Votes
15 Highlight – 31,951 Votes
16 Hwang ChiYeul – 24,754 Votes
17 JBJ – 14,826 Votes
18 G-Dragon – 12,114 Votes
19 TaeMin – 9,556 Votes
20 Woo WonJae – 1,817 Votes
21 JJ Project – 1,669 Votes
22 Dynamic Duo – 432 Votes
23 DEAN – 165 Votes
24 Epik High – 133 Votes
25 Zion T – 22 Votes
26 Naul – 18 Votes
27 Jungkey – 13 Votes
28 PSY – 10 Votes
29 Yoon JongShin – 3 Votes
Read More : Current 2018 Gaon Popularity Award Ranking (As of January 30th)