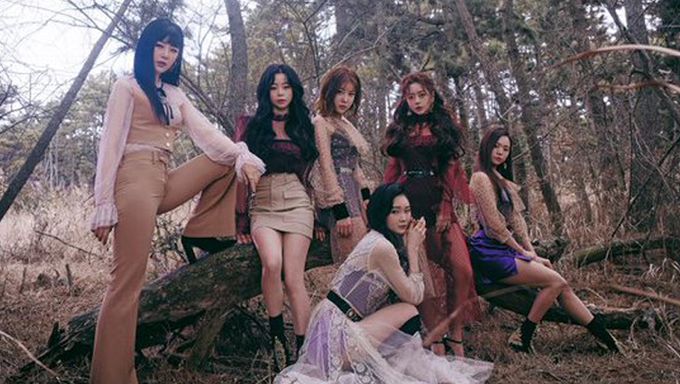 G9(GATE9)'s nine girls seem little bit different from just another 'pretty' girl groups so far.
GATE9 consists of 9 girls from N.O.S Entertainment. They just debuted on October 26th, 2017 with the song "Chemical". These nine girls are divided into 3 units which are vocal, rap and dance. Actually, GATE9 released a series of reality show videos with the title "하루하루" on their official Youtube channel.
You can check out A to Z of GATE9, below.
GATE9 Profile
HaeYeon
Name: Lee TaeYeon
Birth: January 11, 1994
Height: 161cm
Position: Leader, vocal,
Interesting Facts) She used to in the girl group YE-A.
SNS) Instagram
TaeRa
Name: Lee YuJin
Birth: April 12, 1994
Height: 161cm
SNS) Instagram
Haru
Name: Han Haru
Birth: July 6, 1994
Height: 160cm
Position: Vocal
SNS) Instagram
Gaga
Name: Lee SooBin
Birth: November 10, 1994
Height: 164cm
SNS) Instagram
YeoRi
Name: Kim SoYeon
Birth year: 1994
Height: 164cm
SNS) Instagram
Twitter
Juju
Name: Park JuYoung
Birth:L: January 3, 1996
Height: 168cm
Position: Rap
SNS) Instagram
= Former Member =
Kady
Name: Goo DoKyung
Birth: April 7, 1995
Position: Dance
Height: 168cm
SNS) Instagram
Yoon
Name: Ji HaYoon
Birth Year: 1997
Height: 162cm
Position: Rap
SNS) Instagram
Vivian
Name: Park SungHee
Birth: December 8, 1998
Position: Dance, Maknae
SNS) Instagram
Must Read : PLAYBACK Profile: The Harmony Made by Five Girls That You'd Wanna PLAYBACK Again