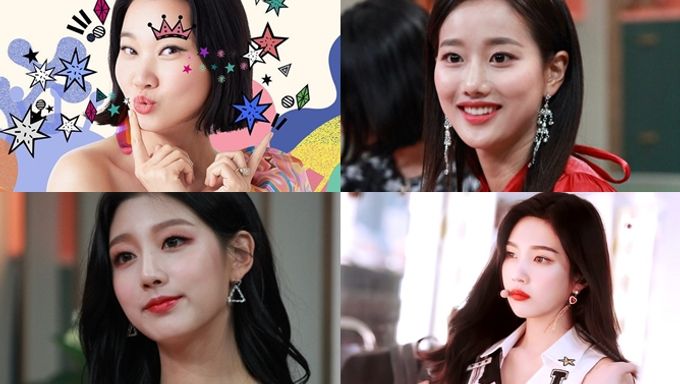 Korea's iconic beauty TV show "Get It Beauty" will be returning with a newly upgraded season this February 2019.
Top model, Jang YoonJu and Red Velvet's Joy are chosen to be the hosts for the show. Due to her busy schedules, Joy will only be joining the show starting from the 7th episode (40 episodes planned). Joy will be the MC of a beauty show for the first time and fans are very excited to see her in the show.
Along with beauty experts, there are also famous celebrities in the show such as APRIL's NaEun & ChaeKyung, Lovelyz's YeIn and model Irene Kim.
Here is more information.
Get It Beauty 2019
Information
Title: Get It Beauty 2019/Gesisbyuti 2019/겟잇뷰티 2019
Genre: Variety TV Program
Director: Choi JinYoung, Choi JinAh
Writer: -
Network:  On Style, Olive
Runtime: Fridays 08:50 pm KST
Air Time: From Feb. 22
Language: Korean
Summary
It is a top show to get beauty tips and to know the best beauty products. With "Get it Beauty", beauty will be more accessible when you don't know what is true among countless information.
Cast
--MC--
Model Jang YoonJu
Red Velvet's Joy
--Members-
Lovelyz's YeIn
APRIL's NaEun
APRIL's ChaeKyung
Model Irene Kim
YeonDuKong [You Tube Channel]
Ahn InSook, C.E.O of GENECELLPHARM
Lee EunJoo, Professor
Baek JiSoo, Beauty Editor
Kim MiKoo, Beauty Editor
Park SangEun, Makeup Artist
Interesting Facts
Here is the official poster.
Here is one of the teaser.
You can also check the show's Instagram for more information.
https://www.instagram.com/p/BuC9l7Cn5ob/
Read More : "Nephew TV In My Hands" (2019 TV Show): Cast & Summary