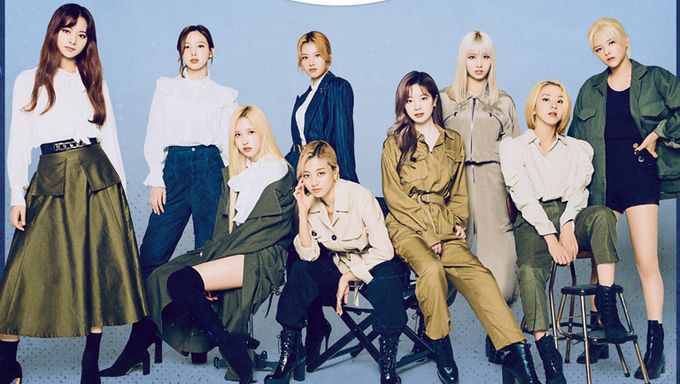 August is about to begin and this means a new fresh start!
With the recent rise in concern over COVID-19, K-Pop events had been cancelled and many K-Pop idols are turning to holding fansigns, showcases and so on over the internet. As Kpopmap also knows that it is the best to stay at home during this period of time, we have decided to compile live streams schedules for our readers.
For the month of July, make sure to check it out here.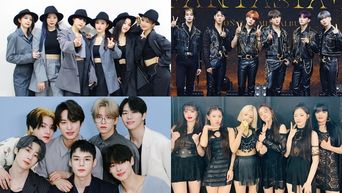 We will be updating the list so do look out for it!
August 1
D1CE debut 1st party [3 PM KST]
Click here
VICTON's HanSe live [7 PM KST]
Click here
August 2
N.Flying NOOB CON [11:11 AM KST]
Click here
August 4
After School Club (TOO) [1 PM KST]
Click here
SHINee's TaeMin "2 KIDS" on the Block live [7 PM KST]
Click here
Golden Wave Concert [8 PM KST]
Click here
Lineup: AB6IX, CIX, Park JiHoon, Kim JaeHwan, PENTAGON
Rocket Punch X Private Preview [8 PM KST]
Click here
(G)I-DLE X LieV [10 PM KST]
Click here
August 5
Rocket Punch Live [11 AM KST]
Click here
IDOL CLASS with DONGKIZ [2 PM KST]
Click here
BLACK6IX THE LIVE : BLACKHOLE Epilogue live [3 PM KST]
Click here
BLACK6IX THE LIVE : BLACKHOLE Behind live [3 PM KST]
Click here
VICTON's SeungWoo live [6 PM KST]
Click here
ENOi comeback D-1 live [8 PM KST]
Click here
August 6
MOMOLAND live [7 PM KST]
Click here
August 7
Simply K-Pop [1 PM KST]
Click here
TREASURE debut countdown live [4 PM KST]
Click here
NOOB CON - N.Flying Interview [6 PM KST]
Click here
SF9's DaWon live [10 PM KST]
Click here
August 8
TEEN TOP 10 Live [5 PM KST]
Click here
JBJ95 online world fanmeeting day 1 [5 PM KST]
Click here
Idol Live Concert [7 PM KST]
Lineup: VICTON, OH MY GIRL, iKON
Live: U+Idol Live App
Weki Meki 3rd anniversary live [8 PM KST]
Click here
August 9
TWICE Online Concert "Beyond LIVE - TWICE : World In A Day" [3 PM KST]
Click here
JBJ95 online world fanmeeting day 2 [5 PM KST]
Click here
August 10
DREAMCATCHER's SuA birthday live [7 PM KST]
Click  here
VICTON's SeungWoo debut live showcase [8 PM KST]
Click here
ONF "SPIN-OFF" comeback showcase [9 PM KST]
Click here
August 10
After School Club (G)I-DLE [1 PM KST]
Click here
August 12
IDOL CLASS with DONGKIZ
Click here
Going live with ONEUS [5:30 PM KST]
Click here
August 13
ELRIS's EJ birthday live [7 PM KST]
Click here
August 14
Simply K-Pop [1 PM KST]
Click here
SF9's DaWon live [4 PM KST]
Click here
WOODZ X Private Preview
Click here
WOODZ X LieV [10 PM KST]
Click here
August 15
VICTON's Chan 'Radio Romance' live [10 PM KST]
Click here
August 18
Going live with Cherry Bullet [6 PM KST]
Click here
MOMOLAND's JooE birthday live [6 PM KST]
Click here
AB6IX live [9 PM KST]
Click here
August 19
BDC live [6 PM KST]
Click here
B.O.Y live [7 PM KST]
Click here
ONEUS X Private Preview [8 PM KST]
Click here
MCND 1st Mini Album Showcase "Earth Age" [8 PM KST]
Click here
ONEUS X Rooftop Live [9 PM KST]
Click here
August 21
Simply K-Pop [1 PM KST]
Click here
SF9's DaWon live [9 PM KST]
Click here
August 23
Super Junior K.R.Y: The moment with us [3 PM KST]
Click here
VICTON's SeJun cooking live [6 PM KST]
Click here
August 24
CRAVITY comeback showcase [8 PM KST]
Click here
August 25
Live with DREAMCATCHER [11:30 AM KST]
Click here
1TEAM "After School Club" [1 PM KST]
Click here
Kim WooSeok live [7 PM KST]
Click here
CIX live [10 PM KST]
Click here
August 26
KARD live "GUNSHOT" [5 PM KST]
Click here
ELRIS's ChaeJeong birthday live [7 PM KST]
Click here
August 27
CRAVITY x Private View [7 PM KST]
Click here
CRAVITY X Eating Show [8 PM KST]
Click here
August 28
Seven O'Clock showcase live [12 PM KST]
Click here
Simply K-Pop [1 PM KST]
Click here
Lee JinHyuk Review live [7 PM KST]
Click here
SF9's DaWon live [11:30 PM KST]
Click here
August 29
A-Nation Online 2020 [4 PM KST]
Click here
Worldwide Live On Concert [7 PM KST]
Lineup: WJSN, MONSTA X, CRAVITY, THE BOYZ
Click here
August 30
SEVENTEEN 4th fanmeeting [6 PM KST]
August 31
Lee EunSang countdown live [5 PM KST]
Click here
DAY6 (Even Of Day) countdown live [5 PM KST]
Click here
HIGHLIGHT's YoSeob live [7 PM KST]
Click here
Jeong SeWoon live [7 PM KST]
Click here
TREASURE X LieV [10 PM KST]
Click here