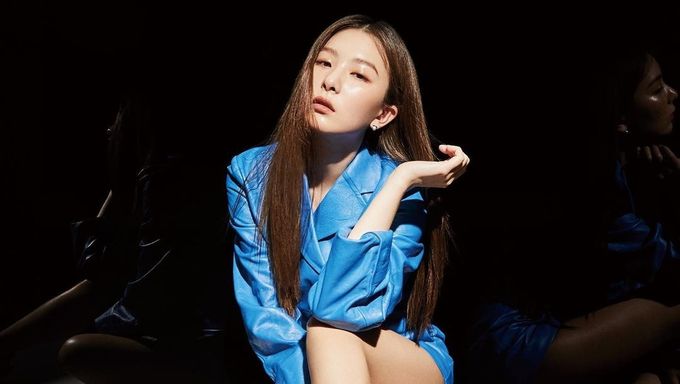 Welcome to the fifth article of Kpopmap's weekly series "Girl Crush"!
This series will get to know some of the female idols who are girl crush material.
A 'girl crush' is defined as a woman or girl who is the object of one's admiration. In other words, one of the female K-Pop idols that fans wish was their best friend or girlfriend. This can be based on their style, personality, overall vibe, etc.
BLACKPINK's Lisa opened the series for us followed by MAMAMOO's HwaSa, TWICE's JiHyo, and ITZY's RyuJin. Readers voted for Red Velvet's SeulGi in our weekly poll (at the end of the article) to be featured this week.
Let's get to know our girl crush, Red Velvet's SeulGi!
SeulGi is famous as a member of the iconic K-Pop girl group Red Velvet. The group recently came back with their album "Queendom" which had a title track of the same name.
Fans have also been enjoying SeulGi's interactions with other popular idols on her NAVER NOW show "Seulgi.zip".
Here is a video of her doing the 'Queendom' dance with GOT7's Bambam in hanbok (Korean traditional clothing) for Chuseok.
#슬기zip 추석 맞이 손님들 소원 이뤄드리러 왔습니닿🌝🙏🏻#Queendom 👑
🐻 #슬기 × #뱀뱀 🐍 한복 ver.

Every Tue, Thu 10PM 슬기zip pic.twitter.com/93d5r7gDG3

— 슬기.zip (@seulgi_zip) September 21, 2021
Just the sight of her having fun with other idols has made more and more K-Pop fans curious about her.
First of all, a moment to appreciate her beauty...
Not only is she beautiful but she is extremely talented. She is the lead vocalist and main dancer of Red Velvet.
However, many ReVeluv feel that SeulGi does not get enough recognition for her dancing abilities. She is a dancing queen and has a lot of power in her moves. Her moves are extremely precise and you can see how she feels the music as she transitions between movements. 
She recently posted a tutting lesson that she did with a choreographer on her Instagram (@hi_sseulgi).
 

 

View this post on Instagram

 
On top of that, her gaze when she is performing is no joke.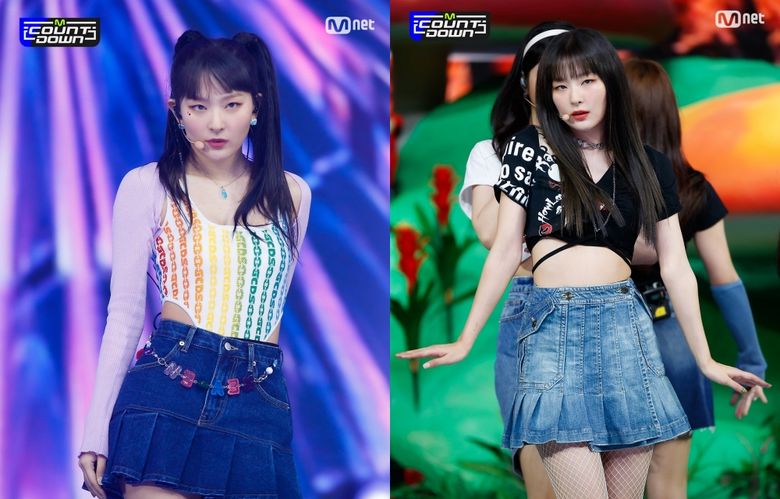 We're also living for model SeulGi and her unique poses and various facial expressions that bring fashion to life. Add to that her gorgeous visuals and it explains how she is a brand ambassador for multiple brands such as Converse.
One of the other brands that she is a brand ambassador for is the Italian luxury brand, Salvatore Ferragamo. Here is a recent shoot she did for them with Marie Claire magazine.
And another one that she posted in June.
Look how glamorous she looks in this Ferragamo gown. Any brand would be lucky to have her representing them.
Even when she is dressed casually, SeulGi has an aesthetic that is undefeated. She is clearly into film photography and even the photos that she takes on her phone give off cool vibes.
She is naturally beautiful and creative with poses which make each photo she takes charming. She truly is an effortless beauty.
SeulGi is definitely one of the female K-Pop idols that we have a huge girl crush on!
What do you think? Do you have a girl crush on Red Velvet's SeulGi?
Who would you like to see featured as the next girl crush? Leave a comment down below. 
Who would you like to see in the next "Girl Crush" article?
~ Oct 12, 2021
Important notice: the vote only decides who will be featured in the next article. Everyone in the poll will be featured in the series eventually. Suggestions will also be gradually added each week.
Don't forget to check out all previous articles of the Girl Crush series, you can find them directly from this collective list: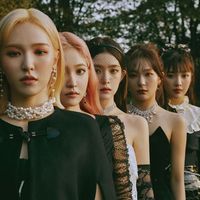 Became a fan of Red Velvet
You can now view more their stories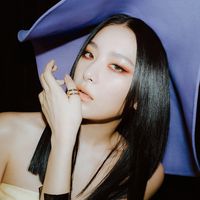 Became a fan of SeulGi
You can now view more their stories