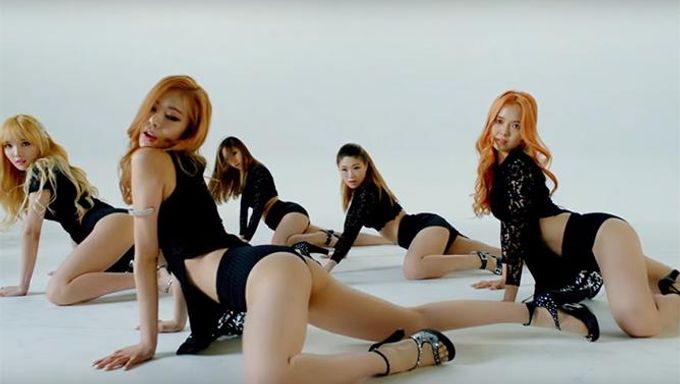 Netizens have been in an uproar ever since girl group Stellar released their music videos 'Marionette', 'Vibrato', and 'Sting'.
The view count for the 'Marionette' music video reached an astounding 13 million views, something that was unprecedented for the group before they began releasing videos containing questionable content. However, according to TVDaily, 
The girls of Stellar have also expressed regret as well. Being the innocent-minded girls that they are, they had no idea how the video cuts along with the explicit lyrical content were going to be finalized. The lyrical content is difficult to interpret accurately alone without the MV visuals. However, combined with the video contents, it's obvious that the intention was to express sexually provocative messages. 
Moreover, the members of Stellar were no doubt under their agency's pressure and couldn't muster up the courage to go against the demands that were made for the video. They have said that they felt as if they had no choice but to give in to their agency's requests. But now at this point, what becomes an issue that the girls must think about is not necessarily their past but rather how they are going to move forward. Releasing purely sexy or provocative concept based contents isn't exactly something that can be done consecutively over and over again since it would become too predictable and boring. How Stellar intends to solve this problem is something we have to wait for.
Must Read : Teaser )) Stellar 3rd Mini Album 'Stellar in to the world' Individual Teaser Image