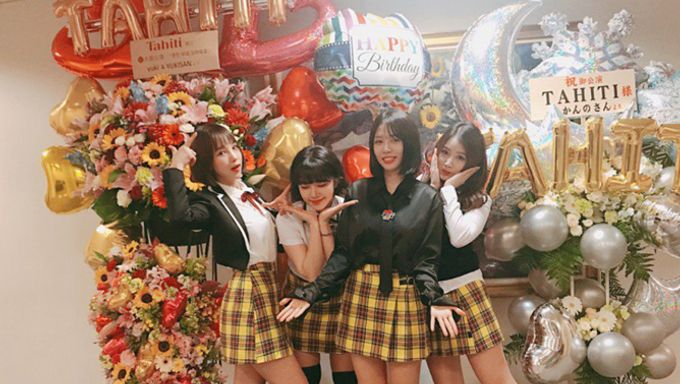 On July 25th, girl group TAHITI announced that they have disbanded.
Leader MinJae shared on her Instagram account that the group has disbanded through a letter written for her fans.
https://www.instagram.com/p/BlqsuTlBtwq/
She shared that after discussing with the company and members, they have decided that it is the best to start all over again with their own path. She felt sad to have to write something like this the day after they had celebrated their 6th anniversary as a group.
MinJae also explained that despite the fact the group has disbanded, she felt very happy to have lived her life as a TAHITI member.
She admitted that the leader position was very exhausting for her and even thought that she did not fit the role. However, thanks to her fans and members she felt that she gained courage and was able to felt the importance of her existence.
https://www.instagram.com/p/BlmB42-Bu37/
She ended by giving thanks to her fans by saying that even though her activities as a member of TAHITI has ended, she will always be supporting her fellow TAHITI members, MiSo, ARi and JeRi in her heart.
In 2012, TAHITI debuted as a 5-member group with ex-member JiSoo. However, due to depression and panic disorder, she eventually left the group. TAHITI then continued as a 4-member group.
We wish the girls all the best for their future activities.
Read More : JBJ's Profit Might Put Them In K-Pop's Top 10, Suggests The Group Shouldn't Disband