HyeRi becomes the super hero to young children born in developing countries without a birth registration.
Girl's Day HyeRi is stepping up for the cause of "Child Birth Registration" campaign. The campaign is designated to protect the children who were born, but never filed with the right identity documents. The campaign allows the children to be protected with the children's rights through Naver Happy Bean Savings.
Together with Plan Korea, HyeRi visited the Noel area in Thailand to meet the children who were unfortunate enough to not have the proper birth registrations. She particularly stood up for the female children during the past as she aided these children to register their births correctly.
Girl's Day is a long time endorser for the campaign as they had donated the entire proceeds of the Girl's Day concert in 2014 to Plan Korea. The donation was an effort to support the birth registration of girls in developing countries. HyeRi stated, "I was very upset over the news that children who should be protected couldn't go to school or hospitals, just because they lacked one piece of paper. She continued, "I was blessed to be able to witness a young elementary student smile so happily when she learned when her birthday was by creating her rightful birth certificate."
Plan Korea, Happy Bean and HyeRi are currently running a special gifting even for those who donate to the campaign.
Must Read : Photo )) Girl's Day Hyeri for '1st Look'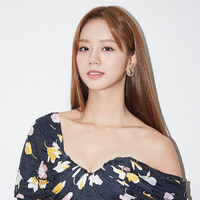 Became a fan of HyeRi
You can now view more their stories