Being one of SM Entertainment's most successful girl group definitely seems to have its perks.
Girls' Generation, who still commands a huge following all over the world notably in China, live in a completely different world than most South Korean people. If we take into account of recent reports of just how much Girls' Generation made in profits for SM over the years, it's no wonder that the agency continues to invest substantial amount of resources into the group even up until now.
Below are a few instances when people caught a glimpse of just how well-off they are.
You Need $300? I Don't Think That's Enough. Here's $1,000!
Some South Korean MC's from a variety show needed cash quickly and decided to hit up Girls' Generation member Sunny.
"We need $300...."
"Are you sure that's enough? Can I send a bit more?" was Sunny's response.
After the transaction, the MC's were shocked.
They found a solid grand transferred into their bank account.
Just A Small Gift For Tiffany From TaeYeon
A Glimpse Inside The Palace
Read More : Female K-Pop Idols Who Made Millions As Teenagers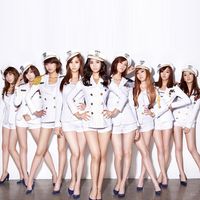 Became a fan of Girls' Generation
You can now view more their stories