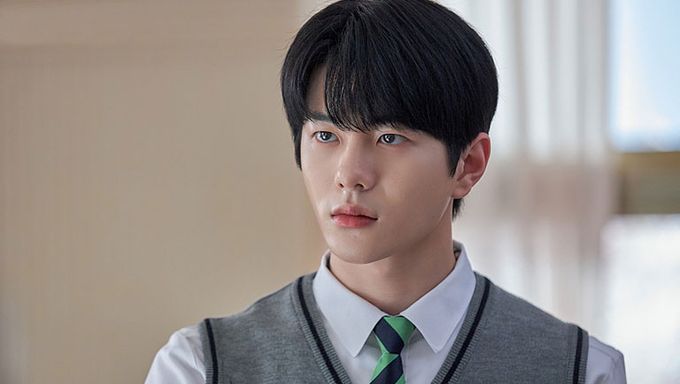 Spoiler Alert! This article has major spoilers about "18 Again".
Golden Child's BoMin surprised viewers with his manly rescue scene in the most recent episode of "18 Again".
Since the beginning of the drama, BoMin as Seo JiHo has stolen the hearts of the viewers with his cute smile, soft appearance, and innocent sides. The high school student has a one-sided love for his childhood friend Roh JeongEui as Hong SiAh.
He is caring and has obvious feelings for her but he is not straightforward... Until the most recent episode where he surprised viewers with an unexpected turn!
In the episode, Roh JeongEui was in danger. Some high school guys were threatening her and she had nowhere to go.
When the guy was about to slap her, BoMin entered the scene with a powerful kick that sent the guy to the floor.
BoMin with a high level of intensity looked at the guy while shielding Roh JeongEui with his arms.
She then grabbed his hand and they ran away pursued by them. He was leading the way holding her hand tight.
In the end, she accepted his feelings and the two of them are now a cute couple.
With this scene where he protects the woman he loves, BoMin showed his mature and manly sides.
Were you also surprised by this scene?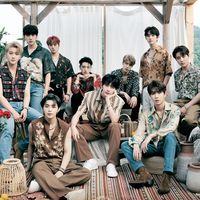 Became a fan of Golden Child
You can now view more their stories
Became a fan of Choi BoMin
You can now view more their stories