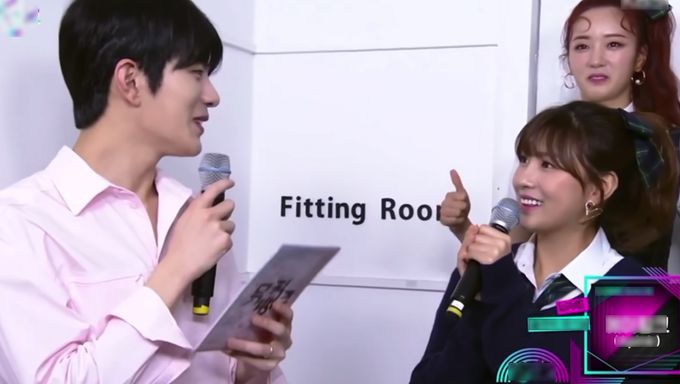 Have you been watching Apink's contents ever since their comeback with 'Dumhdurum'?
They have been promoting the title track on music shows and clinching number 1 for all the 6 different music shows for the past week!
Aside from their spectacular results, some fans had also noticed a pattern of Apink's HaYoung whenever she is on KBS "Music Bank" for an interview. Since Apink's promotion for 'Eung Eung' back in 2019, HaYoung has been asking the MC if he had listened to their song.
If he had answered yes, she would then asked him to sing a small part of it.
This had caused the MC to become flustered! You can check out the moment around 1:43.
As for her solo debut with 'Don't make me laugh', she had once again asked the MC if he had listened to her song.
The MC this time was Golden Child's BoMin and he had ended up saying that he would listen to her song as he gets off work later. You can check out the moment around 0:28.
With Apink's comeback for 'Dumhdurum', HaYoung once again did not let this opportunity to slip and asked if the MC had listened to the song. It seemed like this time BoMin was well prepared for her question and managed to sing a small part of the chorus of 'Dumhdurum', causing HaYoung and the rest of Apink to go wow.
The moment happened around 0:22 of the video.
Fans who had seen the repetition of HaYoung's adorable behaviour talked about how funny she was! They also praised BoMin for his quick response as well as the fact that he had actually listened to their track beforehand.
Do you find the moments funny?
Read More : Apink Proves Their Never Dying Popularity With Release Of 'Dumhdurum'