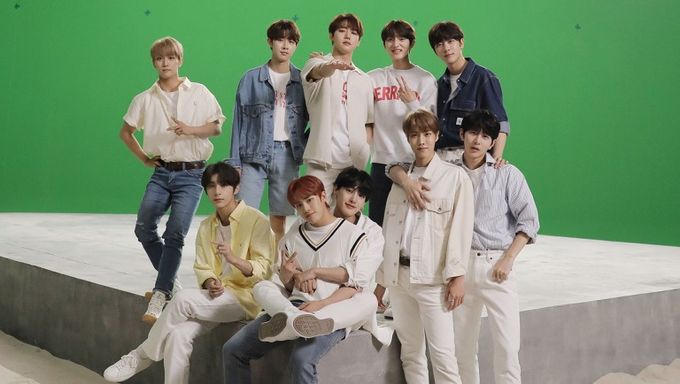 Golden Child has officially made their much-awaited comeback with their 2nd album, "Game Changer". The album was released on August 2, 2021, at 6 PM KST and almost immediately was showered with all the love and attention from GOLDENNESS all over the world. Needless to say, this album truly shows how Golden Child have matured as artists.
Concept
Two sets of concept photos were released for this album, accompanied by solo photos for the same as well as two individual photos each for every member. The group photos evoke separate yet similar concepts. The first group photo has a Western film vibe but a much softer version of the same. The collective visual of the members is explosive, to say the least.
In the second group concept photo, there's a clear reference to affluence and royalty but there is no off-putting extravagance. The set is beautiful and the members stand out brilliantly against the whiteness of what is presumably granite. The golden gates are a clever reference too.
The individual photo sets for the members each embody a distinct concept. Bong JaeHyun has an innocent concept, Choi BoMin has a mysterious and charming concept, Lee DaeYeol has a firm concept, Kim JiBeom has a romantic concept, Hong JooChan has a friendly concept, Lee JangJun has an alluring concept, Kim DongHyun has a boyish concept, TAG has a sexy concept, Bae SeungMin has a warm concept and Y has a relaxed concept.
Fashion & Appearance
In the first group concept photo, the members are wearing Western film style clothing: cowboy boots, sleeveless shirts, bold prints and earthy tones. In the second group concept photo, the Golden Child stylists truly made their mark. From sheer black shirts with golden threading to chokers and belts, everything about this set is gorgeous. Special mentions are due for Y, Kim DongHyun, TAG, for whom, subtle accessorizing has worked wonders.
The tiny little gemstones under the eye and lining the eyebrow are beautiful additions. TAG's choker and ring go perfectly with his vest and belt. The fashion this comeback is absolutely top notch.
Music
"Game Changer" is made up of 11 songs, spanning 35 minutes and 21 seconds. The songs are 'Game Changer', 'Ra Pam Pam', 'Bottom Of The Ocean', 'Fanfare', 'Singing In The Rain (JooChan & BoMin)', 'Game (TAG & JiBeom)', 'Spell', 'Out The Window (DaeYeol Solo)', 'Poppin' (Y & JangJun)', 'That Feeling (SeungMin & DongHyun)' and 'I Know'. TAG actively participated in the songwriting process for this album.
Dance
A music video for 'Ra Pam Pam' was released for this comeback, followed by a special live video for the same which focuses on the dance. The choreography is heavily influenced by Latin dance forms such as salsa. However, there is also hip-hop and contemporary involved, which makes it unique. The group's synchronisation is awe-worthy and we can't take our eyes off of them. You can watch the special live below!
Overall, this album comes at the perfect time to show the K-Pop industry that Golden Child have matured both aesthetically and sonically. Golden Child are ushering a new era in K-Pop, built on varied influences from the world of music and we can't wait to see what comes next.
Which song from "Game Changer" is your favourite?
※You can vote multiple times without sign in.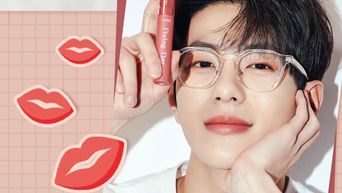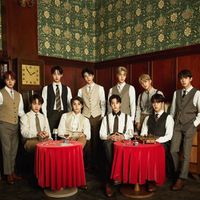 Became a fan of Golden Child
You can now view more their stories