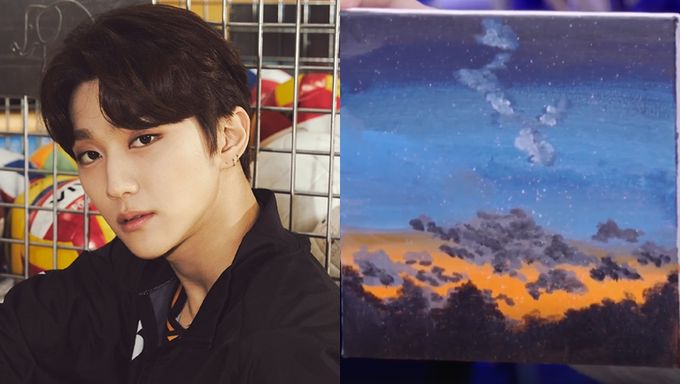 On Mar. 10, Golden Child's JooChan and JiBeom were the guests on the "Naver Now" radio show called "Vogue Ship Show" hosted by MONSTA X's MinHyuk. In this radio program, MinHyuk paints with his guests and reads messages from listeners.
For the occasion, JooChan has brought some of his beautiful paintings to the show.
Showing his drawings, he mentioned that he usually likes to follow the instructions from YouTube videos but that these days he also started to paint more freely what he feels like. JooChan also explained that he likes to paint with an apron and no shirt inside.
Have a look at some of them below. JooChan is for sure talented in drawings. It is not easy to come up with such a mix of colors.
On the show, he also drew this in a short amount of time.
Previously, JooChan has also shown his painting skills on this VLOG. You can check at 00:44.
Do you also find JooChan talented in paintings?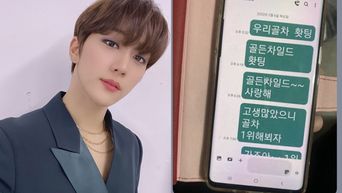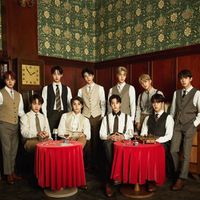 Became a fan of Golden Child
You can now view more their stories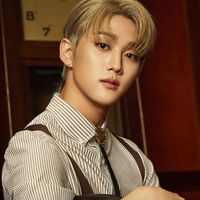 Became a fan of Hong JooChan
You can now view more their stories