Actress Goo Hara's ex-boyfriend, Choi JongBum, who became well-known to the public after a massive scandal involving sex tapes, allegations of physical assault, and etc. broke out a while back.
After dragging a legal battle on for a few months, it seems that the two have reached a settlement and have moved on with their own lives, with Goo Hara active in promotions in both Japan and South Korea.
So what has the ex been up to lately?
It turns out that since he is a hair stylist by profession, he has decided to open a new salon.
He recently wrote a public apology on Instagram but has not been met with a positive response from netizens.
Netizens have been saying that they did not view the post as an apology but rather promotions for his new hair salon. In addition, others have stated that anyone who visits the hair salon were out of their minds as they continued to bring up his alleged past threats of blackmailing Goo Hara with sex tapes.
Read More : One Netizen Asked Goo Hara If She's Connected To SeungRi, Here's How She Replied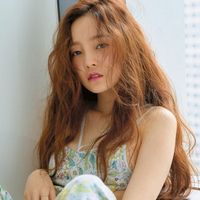 Became a fan of Goo Hara
You can now view more their stories