GOT7 member BamBam is off to a rough start in 2019 as he has recently been accused of calling fellow group member JB by the racial slur n**ga during a V Live streaming session.
The K-Pop idol admitted to using the word back in 2016 and released an official apology through social media.
He has once again been accused of saying it recently and many people online have been criticizing him for it.
Bambam said the n word.... we starting 2019 with throwing all the problematic idols to the trash

— aly (@ksjsmuse) December 31, 2018
I did NOT just heard BamBam say the N word during GOT7 Vlive.........

— | RKTA | (@rosektadolphe) December 31, 2018
And just when things began to spiral out of control, BamBam personally responded through Twitter to the accusations.
Come on is 2019 guys~
What did i do wrong??
Let me breathe
Give some respect
If u don't understand 100% then stop acting like u know things okay?

— BamBam (@BamBam1A) January 2, 2019
The subtitles shown on the footage in question showed that he was saying something else that sounded like n**ga. According to the subtitles, he stated 'neulguhsseo' which means 'has aged' in Korean.
And naturally, GOT7 fans rushed to defend BamBam as well.
Don't touch my bambam,he didn't wrong,he just joking with JB,if you don't know what the mean,don't say anything like a idiot.#WeLoveYouBambam

— Soberloner (@Soberloner1) January 2, 2019
Please leave bambam alone guys ❤️ he is such an inspiration to me and to see such hatred for a simple misunderstanding is so heartbreaking ? A korean word 늙어쓰 or neulgeoss which means he was saying jb is old which would tie into the joking around. #Bambam #GOT7 #got7 pic.twitter.com/xuoXao0z2h

— ?Kittykatt? (@lLOVELEEFELIX) December 31, 2018
#WeLoveYouBamBam please, understand! Bambam didn't say that! Just makinf fun of jb pic.twitter.com/cadqbuk8K8

— Keren Rivero (@kerenrivero16) January 2, 2019
What do you think? Do you think BamBam slipped again? Or is he being framed for something he didn't do this time?
Read More : IZ*ONE vs. CLC, Fans Talk About Song That Was Originally Intended For Latter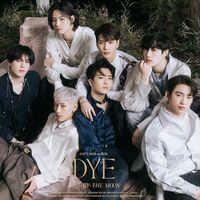 Became a fan of GOT7
You can now view more their stories