It has been some time since producer Primary went under the radar and drifted away from the spotlight.
And it's plausible to guess that the reason for his absence was because of the plagiarism controversy surrounding his hit song, 'I Got C' in 2013. Pertaining to the matter, no legal actions were taken against him and it was concluded that the whole issue came about due to a misunderstanding of genre-related similarity with Caro Emerald's song 'Liquid Lunch'. With such a universally massive catalog of music that exists today, plagiarism is an issue that can potentially happen to any musician, and big name producers are by no means an exception to those chances. But moving on to the point, the talented producer has finally returned to the music scene with his trademark box mask and recently released his new album titled 'Pop'.
The 'See Through' producer's work is widely known for its retro disco funk sound with groovy bass lines accompanied by dance rhythm drums and catchy Pop R&B vocals. While the signature 'Primary' sound is still heavily present in the new album, his choice of featured vocalists has taken a slightly unexpected turn in comparison to those in his earlier works. The album title 'Pop' cleverly gives away a small hint. The hitmaker mainly worked with hip-hop, R&B, and occasionally ballad singers in the past. However, he marks his return this time with collaborations with notable K-Pop vocalists such as JB of GOT7 and Solji of EXID. Additionally, there are also B1A4's Sandeul, Sistar's (now disbanded) SoYou, Highlight's Yang YoSeop, and INFINITE's Kim SungKyu. For whatever reason it may be, he has decided to concentrate on presenting his music accentuating the K-Pop idol scene.
The new album contains six tracks and is definitely worth checking out. 
Must Read : 5 Types of Entertainment Companies' Obvious Facial Taste (Male.ver)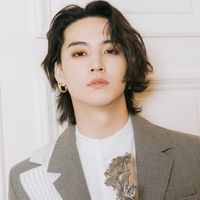 Became a fan of Jay B
You can now view more their stories