Swearing, cursing, and using profanity is fine. There's nothing wrong with it. It's merely a way to express an emotion and make a point. But of course, it does cause a problem when done in certain moments like on live streams and television.
During a live V stream session, GOT7 members were talking about Busan, South Korea. But at some point in the video, we can hear Jackson yelling out a partially profane word. 'Shibal' in Korean is the most common and strongest swear word. 'Shi', is basically a toned down version of it and isn't as high in terms of profanity level. But it still does have a negative implication to it. Which is why JB's expression begins to turn into a nervous blank stare during the live stream. However, Jackson being the clever cat that he is, quickly remembers that he is on a live stream session and quickly changes the ending of 'ah, shi' to 'ah, shi - ah song festival was amazing!' JB is just adorable when he smiles and begins to realize what's actually going on. 
https://twitter.com/_pepper_minty_/status/922085162648723456
However, this isn't the first time the hotties of GOT7 almost ran into trouble with profanity. There was also an instance where they intentionally included phrases from curse words.
이것도보세요

— mtty (@mtty_) October 23, 2017
We find them extremely adorable. What do you guys think about it? Are they being obnoxiously rude? Or are they just being cuties having fun? Let us know!
Must Read : GOT7's Jackson to Temporarily Take Time Off as His Grandfather Passes Away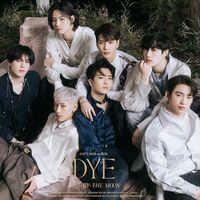 Became a fan of GOT7
You can now view more their stories