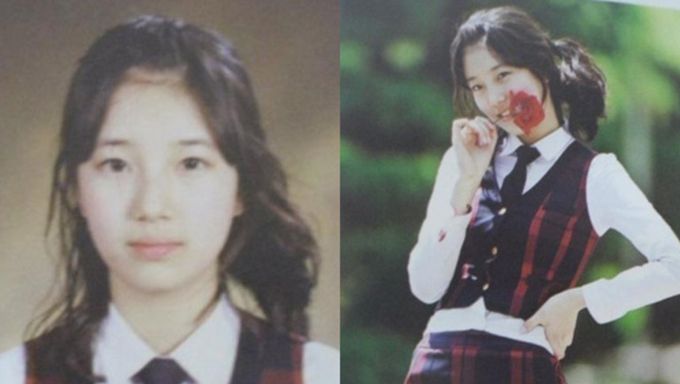 JYP Entertainment is known be one of the biggest K-Pop entertainment companies that produces the most successful girl groups every time.
And to be able to do so, they'd need to recruit individuals with star qualities. Domestic fans of an online community have been complimenting JYP Entertainment's female idols and the company itself, as they have been saying that they have an eye for spotting natural beauties.
The graduation photos of some of JYP Entertainment's female idols prove it.
You can check them out below.
The trendiest visuals in the K-Pop scene at the moment, Yuna's high school photo has been circulating around online communities in South Korea causing everyone to be in both envy and awe over just how gorgeous she is.
SunMi
SunMi's school teacher once stated during a short appearance on TV, saying that SunMi always had that "star" factor about her, as she had such a royalty-like face even during her younger days.
YeJi (ITZY)
YeJi was probably a lot of guys' crush back in school with her innocent charms and beauty.
DaHyun (TWICE)
As you can see, DaHyun literally hasn't changed a bit.
NaYeon (TWICE)
Her trademark bunny rabbit smile is so captivating.
Bae Suzy
Words cannot define just how gorgeous Suzy is. It's no wonder many people believe that there won't be another Bae Suzy in the K-Pop scene for another good few decades.