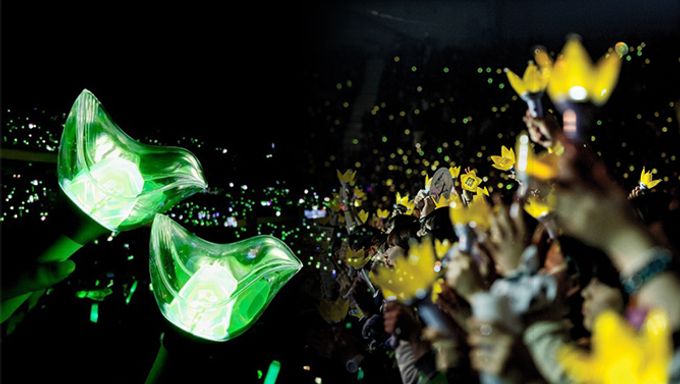 Check out how long your favorite group's the light of cheer stick lasts!
An experiment to examine how long the lightstick of K-Pop groups lasts is getting big attention from people. Some K-Pop fans tested which lightstick glows the longest among lots of K-Pop groups. They made all the lightstick stand up in a row and turned off the light of room to observe only the lights of cheer sticks exactly.  
According to instruction of the each product, most cheer sticks' lights should last for 4-6 hours. The average hours for glowing is 5 hours. However, surprisingly, one cheer stick is dead for only 23 minutes. Moreover, some of them glowed for even more than 3 days, which exceeded '5 hours' written on the instruction. 
So, Let's take a look which sticks glow the longest. Wait, Don't forget to take the extra battery if your idol's one is the weak one. 
10th - SECHSKIES
9th - BIGBANG
8th - WINNER
7th - iKON
6th - BEAST
5th - BTOB
4th - GOT7
3rd - 2PM
2nd - BTS
1st - VIXX
Must Read : 2017 SMTOWN Live In Seoul: Fandom Color Lights