Gugudan 5959 (OGUOGU) Profile: Cutest Unit of 5(HyeYeon) X 9 (MiNa) from Gugudan
Before we go on with anything, let's have a short Korean word class, shall we? 
First the word Gugudan. Wasn't it just a group's name? Well, Gugudan is a Korean word for multiplication table. Because they've got their names from the multiplication table, each girl of Gugudan is assigned a respective number from 1~9 (just like the multiplication table). For example, HyeYeon is assigned with a number 5 while MiNa is assigned with 9.
Okay, now the next word is 5959. That's like xoxo in English. If you pronounce 5959 in Korean, it sounds like the imitative words that people say when they see something adorable or cute.  (You pronounce it as ohguohgu)
Now, let's get back to the new unit born inside Gugudan, Gugudan 5959, consisted of MiNa and HyeYeon. Using your knowledge of the Koreans words that I've just taught you,  can you figure out the meaning of their unit? HyeYeon is in charge of number 5 and MiNa is for number 9. Together, they make 5X9. But since they are like the cutest ever, you just have to say it twice to make it sound like the imitative word (ohguohgu)!
Enough about the name, let's get everything on the inside of Gugudan 5959!
Must Read : GuGuDan Profile: I.O.I SeJeong & Mina Debut As Gx9 JellyFish Girls
Gugudan 5959 Profile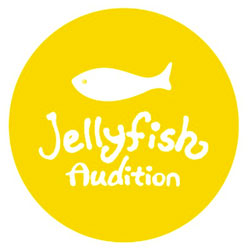 (Jellyfish Entertainment)
HyeYeon
(Jo HyeYeon)
Birthday: 2000.08.05
Height: 167 cm
Family: Father, Mother, and an Older Brother
Position: Sub Vocal, Lead Dancer
Specialty: Hip-hop dance
Interests: Baking
Fans call her: Naknae on Top (Youngest on Top), Dorahyemon 
MiNa
(Kang MiNa)
Birthday: 1999.12.04
Height: 162 cm
Weight: 47 kg
Family: Mother, Father, Younger Brother
Position: Sub Vocal, Sub Rapper, Main Dancer
Specialty: Waacking Dance
Interest: Collecting pictures, Reading recipes, Reading Historical Books
Fans Call Her: Gyul(Mandarin), Fruity Girl, Round Potato
Official Site & Official Twitter & V Live & Official Facebook