Gugudan member SeJeong who appeared on Produce 101's first season while also making it as a finalist to become a member of the now disbanded group I.O.I shared her thoughts on how Produce 48 trainees should approach the survival program.
The K-Pop idol advised the trainees to cherish the moment on the program and not see it as a competition. In short, she emphasized the importance of teamwork rather than a competitive mindset. She stated "The program isn't a jungle where trainees should exhibit cutthroat behavior but rather a place to build relationships and work in order to give the best possible performance for the audience."
Netizens have complimented SeJeong for her wisdom as focusing too much on competition can most likely produce only aggressive mentalities, leading to more stress and pressure among the trainees. As she has stated, it does seem like a good idea to cooperate as one entity in order to deliver the best possible performance while passively acknowledging the competitive nature of the program.
Read More : Jurina Matsui Out Of Produce 48 To Go On Hiatus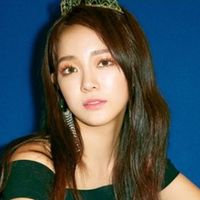 Became a fan of Kim SeJeong
You can now view more their stories