Fans aren't too happy at the moment and are complaining that only one member has more time singing than others.
A pop song or any general mainstream song for that matter is usually around three to four minutes long on average. That means that for K-Pop groups that consist of many members, it's always going to be somewhat of a hassle to make sure all the members have a part.
Gugudan's The Boots line distribution has been subject of controversy recently and if you're wondering why, have a look at the chart below.
SeJeong accounts for nearly half of the entire song whereas HyeYeon barely has anything left. Some fans have accused Jelly Fish Entertainment of forcing the other members to act more as backup dancers rather than actual members. Judging by the graph, the distribution does seem rather out of proportion.
Hopefully, Jelly Fish Entertainment has a solution ready for the current problem.
Read More : Gugudan Members React To Hate Comments During V App Live Stream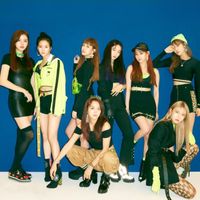 Became a fan of Gugudan
You can now view more their stories