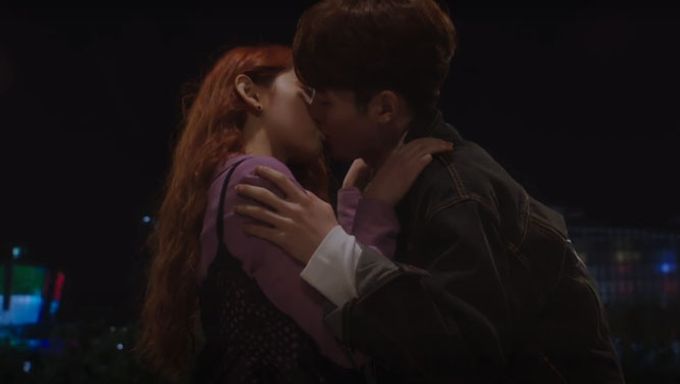 Gugudan's MiNa is acting in the drama "Mama Fairy And The Woodcutter". MiNa is now twenty (Korean age) and she filmed a kiss scene.
This drama is based on a webtoon and it started to air on November 5th. Sun OkNam (Moon ChaeWon and Go DooShim) is a fairy that lost her wings, she became a barista while waiting for the woodcutter's reincarnation – her dead husband – for 699 years. She meets two men (Yoon HyunMin and Seo JiHoon) by destiny and the drama starts. For more information and pictures of the drama and webtoon, you can check our cast and summary, here.
This article has spoiler up until episode 11th.
MiNa is Jum SoonYi, the daughter of Sun OkNam (the fairy). She is in love with Yoo JungWoo (as Eum Kyung Sul), a student at the university. Both started to date and they had their first kiss.
At first, the boy went toward her but she avoided him. He said sorry by saying "I thought I could". The girl changed her mind and went on to kiss him with much enthusiasm and strength.
However, the innocent girl is not aware that the guy is filming her with a secret camera. Moreover, her tiger tail sticks out during the kiss and was caught on the camera. Viewers are curious about what will happen to her and him.
Read More : Rookie Actor Yoo JungWoo As Eum KyungSul In "Mama Fairy And The Woodcutter" Is Giving Goosebumps With Creepy Actions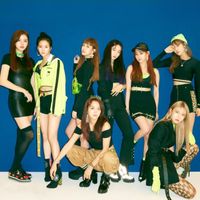 Became a fan of Gugudan
You can now view more their stories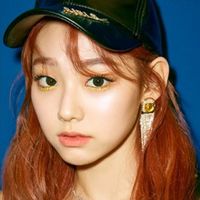 Became a fan of Mina
You can now view more their stories