Gugudan MiNa's acting in the drama "Mama Fairy And The Woodcutter" is interesting many viewers.
This drama is based on a webtoon and it started to air on November 5th. Sun OkNam (Moon ChaeWon and Go DooShim) is a fairy that lost her wings, she became a barista while waiting for the woodcutter's reincarnation – her dead husband – for 699 years. She meets two men (Yoon HyunMin and Seo JiHoon) by destiny and the drama starts. For more information and pictures of the drama and webtoon, you can check our cast and summary, here.
MiNa is Jum SoonYi, the daughter of Sun OkNam (the fairy). She is a human that can transform into a cat freely but in some cases, she turns into a tiger. She is also the author of a popular novel. Her character is a sweet daughter and an energetic girl.
That is not the only qualities of her character, viewers notice that she is also a campus goddess. Here are a few reasons why some called her like this.
Her hair is just amazing. As she is a cat and tiger, the color is just perfect. She looks gorgeous.
Jum SoonYi is not a student but she is often in the campus of the university -where the characters evolve around- like it is her home. She is cutely searching for wifi. Since she is not a student, she does not have access to the password of the wifi. However, she needs it to be able to write her novel. Her character is wandering around to find a nice spot.
Jum SoonYi also has a special friendship with Kim Geum (Seo JiHoon). He helps her a lot and can talk to her when she is a cat thanks to his special skills. The girl is sincere and friendly.
She also has a cute encounter with Eum KyungSul (Yoo JungWoo) that has a crush on her. Jum SoonYi is very shy at first and lied she was from Mongolia. That makes her look even more adorable.
Many find her character endearing and cute. Viewers are curious to see more of her character.
Do you also like her character?
Read More : The Awkward CGs Of "Mama Fairy And The Woodcutter" Is Cooling Down Some Viewers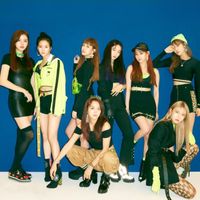 Became a fan of Gugudan
You can now view more their stories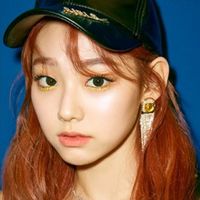 Became a fan of Mina
You can now view more their stories