K-Pop boy band Wanna One and YMC Entertainment seemed to be busy containing the crisis that ensued after the live broadcast incident that took place just a few days ago.
Luckily for Wanna One member Ha SungWoon, fans spent around $900-$1000 to hire the services of South Korea's CSI -Law, a digital scientific investigation institute to prove that their idol didn't use profanity during the live broadcast. CSI-Law is an independent business and institution that conducts forensic investigations and research.
Below are the results that the institution released after examination.
The investigations concluded the following:
'I should swear while I can' X
'I should say it like this beforehand' O
'Jerk off' X
'Answer me' O
'Sh** Sh** Sh* X
Noises coming from a machine nearby O
But some South Korean netizens are questioning the authenticity of the evidence. The fact that CSI-Law is an independent institution and not a federal one has some netizens thinking that fans are trying too hard to fix a situation where the milk has already been spilled. Fans are being compared to a 'cult' that have lost their sense of logic. Additionally, other netizens have also questioned why fans were taking such measures when YMC Entertainment admitted to the faults and released an official statement of apology.
Read More : Wanna One Causes Controversy With Statements Made On Live Broadcast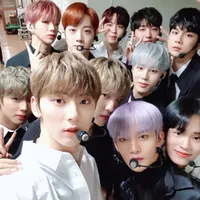 Became a fan of Wanna One
You can now view more their stories