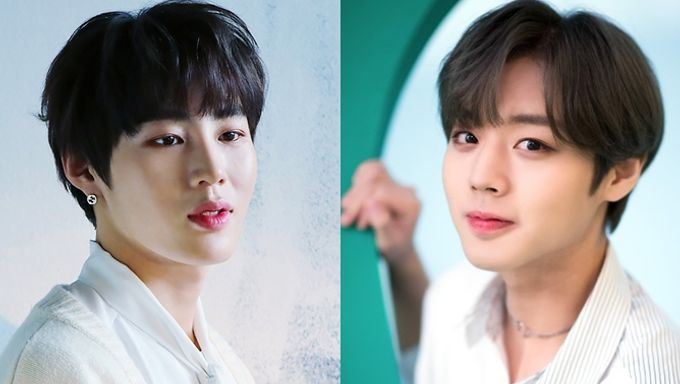 It has been some time that Wanna One members parted their way but they still show great support and love for each other.
Not long ago, Ha SungWoon was doing a live broadcast on his Instagram. This is when he noticed that Park JiHoon was watching and commenting on the broadcast with his personal official Instagram.
Park JiHoon commented: "Hello", "Ha SungWoon-ssi, your dyed hair is very pretty", "Wow", "I am honored Hyung-nim" and "Hyung-nim, I miss you".
Then Ha SungWoon started to sing Park JiHoon's song "Love" live but then couldn't match all the lyrics. Park JiHoon was surprised and happy by his sudden 'concert'. He commented: "?", "Omg", "Wait", "Stop", "Of course" and "I am enjoying watching Hyung-nim hahahaha".
Ha SungWoon also said "JiHoon-ssi", and "I am excited because there is JiHoon".
You can have a look at his singing here.
성운이가 부르는 지훈이의 L.O.V.E
당황하는 지훈이와 눈치보는 떵웅ㅋㅋㅋㅋ
중간에 변명타임도 있구~~~~귀욤댕이🧡#하성운 pic.twitter.com/Wtz0kDiyZJ

— 꾸름이 (@ggureum_i) May 15, 2019
It seems that the Wanna One bond is still strong and many found their interaction adorable.
Do you also like their interaction?
Read More : Park JiHoon And Bae JinYoung Look Charming As Ever For "I'M MEME" Fanmeeting