With rumors of YG Entertainment's head Yang HyunSuk having solicited prostitutes for business investors rampant at the moment, some infuriated netizens have been boycotting all YG affiliated artists.
YG Entertainment has denied that Yang HyunSuk was ever involved in soliciting prostitutes, with even PSY, who left the agency a while back to establish his own, stepping up to defend Yang by saying the pair have attended a dinner event in the past with business investors but were not aware of solicitation of prostitutes.
Actor Han SangJin recently uploaded a post on Instagram, criticizing Yang HyunSuk about the allegations that he bought CHANEL bags for all the women who were present at the dinner event, an event that is currently being suspected of providing sexual services.
The actor asked:
"Is it justifiable to hand out bags that cost $5,000 in exchange for their presence?"
He also stated that the ones who gave the gift and the ones who received them are no different and that it doesn't define how competent they are, while adding that just because some of the people who are guilty of certain things haven't been caught yet doesn't necessarily mean that they won't get caught in the future.
Read More : PSY Breaks Silence Amidst Accusations Of Yang HyunSuk Soliciting Investors For Business Investors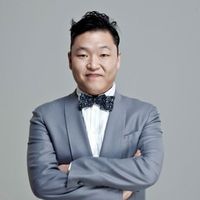 Became a fan of PSY
You can now view more their stories