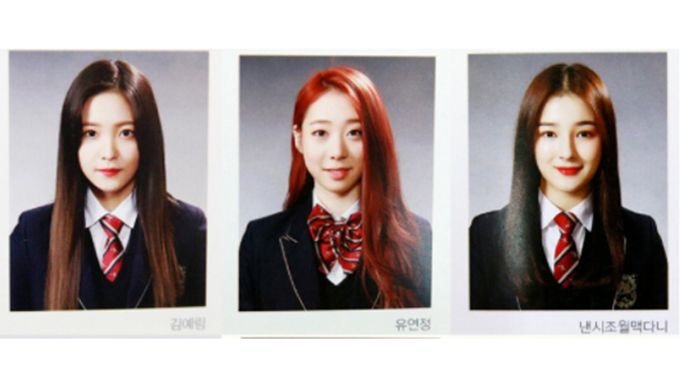 Although it has been awhile since high school graduation, we still want to reminisce the times when our favorite female K-Pop idols were still in high school. Photos of them in the yearbook were released and we can't help but squeal over how lovely they look!
Photos including Red Velvet's YeRi, WJSN's YeonJung, MOMOLAND's Nancy and JooE, CLC's EunBin, LOONA's Chuu and Kim Lip, DIA's EunChae, ELRIS's HyeSeong, IDOL School's Bin HaNeul, Real Girls Project's Jane and Rothy!
Check them out yourself!
For their outdoor photos, you can tell by how photogenic they look just by having simple poses. Fans wonder how it is possible for them to look so beautiful effortlessly.
We all hate taking ID photos because that photo is most probably going to represent yourself for many official occasions and we want to look the best. Despite our efforts, it will not turn out like how we have expected or wanted.
However, in the case of idols, they look stunning no matter what. We are sure everyone reading this is wondering one thing. How do they do it?
Read More : K-Pop 99-line idols To Attend Graduation Ceremony At Hanlim Multi Arts School