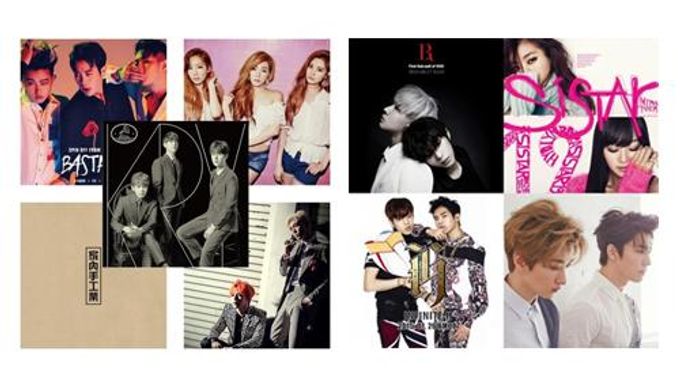 Who is the best unit group in the K-pop industry?
From recent idol sub unit VIXX LR to the best collaboration selected by their fellow GD&TOP, the rise of unit groups have begun to take over actively since last year. There are so many K-pop idol groups, and they catch eyes of people by giving off their unique charm. Idol unit groups, consisting of a partial list of members from a girl or boy, girl or girl, boy or boy group, seems to be the current hot trend in the k-pop market again. Some of them are even more popular than their group as full. So many fans never know when they're going to come, but they are still waiting for the special unit and hope the units' latest album won't be over.
Do you miss them right now? Among them, which idol groups' sub unit you want to come back on the stage again? The lesser-known in a group can allow to shine through the unit activity, and they can expand their boundaries with more experimental music. Which idol unit you want? According to Idol's Pick 
, these groups were nominated and titled as "Best Unit Group in the K-pop Industry," too.
Collaboration between each group
Key x Nam WooHyun
Trouble Maker
Hyuna x Jang HyunSeung
Homme 
Lee Hyun x Changmin
BIG BYUNG
Jackson x N x SungJae x Hyuk
Their albums sales are still having repercussion effects even after all these years, their impact is seriously the strongest. These also charted well so whether you judge it by its popularity or by how well it did on the charts, you can't deny that above 13 teams are one of the top units in the group. is very good too. 
Collaboration in the same group
Taetiseo
Taeyeon x Tiffany x Seohyun
SISTAR 19
Hyorin x Bora
INFINITE H 
Hoya x Jang Dong Woo
VIXX LR
Leo x Ravi
Orange Caramel
Raina x Nana x Rizi
Super Junior D&E
Donghae x Eunhyuk
TwoYoon
Huh Gayoon x Jun Jiyoon
BASTARZ
U-Kwon x P.O x B.BUM
GD&TOP
GD x T.O.P