Update (Oct. 7): Lee DoHyun and Kwak DongYeon have both turn down the roles. 
Original article (June): 
Two of the hottest rising 20s actors known for their talented acting are in talks for a new drama. It is none other than Lee DoHyun ("18 Again", "Youth of May") and Kwak DongYeon ("My Strange Hero", "Vincenzo")! The news has, of course, interested a lot of K-Drama fans who would love to see their pairing.
Lee DoHyun and Kwak DongYeon are offered the lead roles in the thriller and action Netflix original series "Bloodhound" (also translated as "Hunting Dogs" or "Hound Dogs") based on webtoon. Their agencies mentioned that the actors are considering the roles so their casting is not fixed yet.
The drama will be adapting the webtoon of the same title "Bloodhound" or "Hunting Dogs" (in Korean "사냥개들") by JungChan started in 2019. It tells the story of three men who get entangled with each other due to debt and who try to get out of it.
Director Kim JuHwan (movies "Midnight Runners", "The Divine Fury") is in charge of the adaptation. They would start filming in the second half of the year and it will be composed of 8 episodes.
The news reports did not mention which roles will Lee DoHyun and Kwak DongYeon do if they accept. The webtoon's lead male characters are Kim KunWoo and Choi WooJin, so we can guess that will be their roles.
Let's now have a look at the webtoon and its lead characters (it might contain some spoilers).
Kim KunWoo
KunWoo is a high school student who discovered his family's difficult situation one day and found out what he can do after meeting Choi WooJin. Kim MyungGil killed his mother Park OkJa.
Choi WooJin
WooJin is a tough-looking man with red hair. He was expelled from school and lived as a bully. WooJin finds out where CEO Choi lives after he disappeared a long time ago and he makes plans to be able to work with him.
Kim HyunJoo
HyunJoo works for CEO Choi. She is a Hunting Dog herself. She advised KunWoo to stop working for the Hunting Dogs when he can. However, he does not listen to her and he received work from CEO Choi with WooJin.
Kim MyungGil
He is a villain who feels joy from the profits he takes from people he is putting to the lowest. He has big connections.
CEO Choi
He is a legendary figure of the back world which controlled the country with money. No one could find him when he disappeared with a huge amount of money. He started to work again after years. KunWoo and WooJin start to work for him.
Note that the reports of the drama mention three men as the leads but in the webtoon, it is two men and one woman. There is too little information about the drama for now. We are looking for more information about the drama.
If you are interested, you can read the webtoon here (Korean only) (over 18 years old).
Would you like Lee DoHyun and Kwak DongYeon to accept the offer?
Became a fan of Kwak DongYeon
You can now view more their stories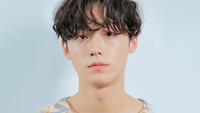 Became a fan of Lee DoHyun
You can now view more their stories