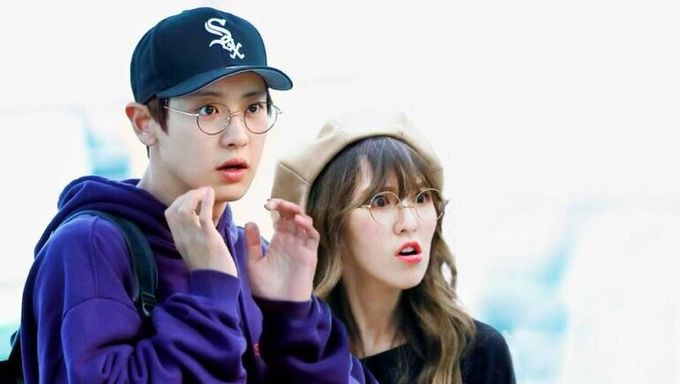 With many male idols who are tall and many female idols who are living pocket-sized fairies, there have been a few moments where the height and size difference between them have been captured in photos.
A lot of South Korean netizens believe that the size differences between male and female idols is the perfect ratio of what an ideal beautiful couple should look like.
Of course, this is not a must-be-so or a rule, but a preference.
You can check out some of the photos below.
Joy  & SanHa
SeungHoon & Dara
WooSeok & SeJeong
MinGyu & ChungHa
KARD Members
Irene & SeHun
EunHa & YuGyeom
MinHyun & BoA