It's a beautiful day for Hello Venus member Alice as South Korea's Seoul Central District Court ruled in her favor during a lawsuit that involved her former agency.
The agency initially tried to sue the K-Pop idol while claiming that they were entitled to around $80,000 for damages that were incurred through Alice.
The whole thing also started when Alice protested against wearing a certain stage outfit that the agency wanted her to wear for a performance. She repeatedly requested a change of outfit but the agency wouldn't oblige because it would end up spending more on costs for it.
Additionally, the agency never provided the facilities, housing, and training support that they promised to her through a verbal contractual agreement. The K-Pop idol also never received the $2,000 advance payment after signing her artist contract that entitled her to it.
The court was even more astonished to discover that the agency didn't even have the proper paperwork that clarified how the profit made through her activities were to be distributed. The final verdict stated that the agency did not have sufficient evidence to charge Alice for causing damages that were worth up to $80,000 as they claimed.
Read More : JYP Says He Will Take Legal Action After Accused Of Being Connected To A Cult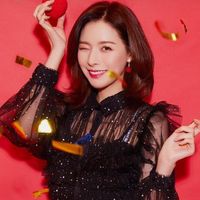 Became a fan of Alice
You can now view more their stories