Interested in how much it will cost you to dress like YoonA? We have the exact figures for each piece of clothing.
Just in case you were beginning to worry about having to get yourself into debt or take out a huge chunk out of your current balance, have no fear. It turns out that the combined price of all the pieces of clothing YoonA wore is completely affordable. Let's first take a look at the actual outfit below.
YoonA is wearing clothing made by H Connect. The color combination of ivory white and swede black gives an extremely chic and modern look. The coat costs 79,000 won (Approx. $79.00), the turtle-neck knit sweater for 29,900 (Approx. $29.00),  and the trousers for 39,900 (Approx. $39.00).That makes it a total of 149,700 won which would amount to around $147.00-$150.00 total for all the pieces of clothing that she is wearing, minus the bag and the suede boots.
You can visit H Connect's official homepage for more products and information.
Must Read : Kpopmap Charts: Top 6 Idols and Actresses That Made Bank For Companies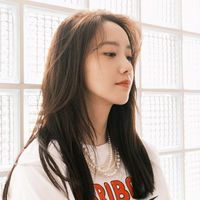 Became a fan of YoonA
You can now view more their stories